How chemist Lucy Padget now uses her skills as a patent attorney
Lucy Padget started her career at the laboratory bench, being recruited by Zeneca Pharmaceuticals (now AstraZeneca) straight from her chemistry degree at the University of Oxford, UK. But after several years, she realised that without a PhD progress would be extremely limited. 'I was faced with a question: do I go back and do a PhD or something else?' says Padget. Then she saw an advert to become an in-house trainee patent attorney. Now, 16 years after qualifying, she has started her own intellectual property partnership and is seeing the profession from a different angle.
'In the kind of patent work I do, you use chemistry a lot – that was one of the initial attractions for me,' explains Padget. While a qualified patent attorney can technically work in any field, most practitioners will specialise in either chemical, biological, electronic or mechanical innovations. It took Padget around five years to qualify, having to pass a series of challenging legal exams. 'It's an iterative process, you just keep chipping away at it, but it can be disconcerting as prior to sitting those exams, most of us have never failed anything more than a driving test!'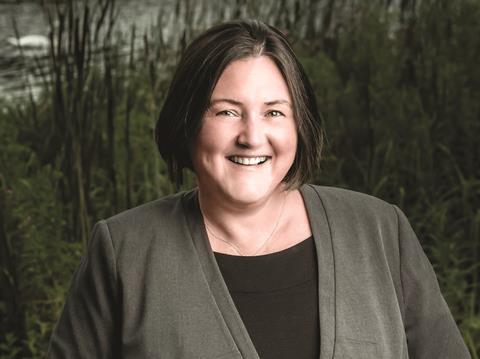 Patently waiting
Once qualified, Padget says 'the surprising thing was just how varied the job is.' As well as drafting patent applications, it involves what is called 'prosecution', the process of defending your application to patent offices around the world; 'it's pretty rare that applications fly through, there is usually something that you have to fix before a patent is granted.' It is here that you need a confident grasp of your subject and be able to argue why your particular invention differs from others in the literature.
Filing patents may have once been the core of the job, but Padget says the role of patent attorneys has changed over the past few decades, with a drop in the number and scope of patents filed. 'Several years ago companies would file large numbers of patents early in the drug development process. Now they are typically filing much later, with more specificity for the things they actually want.' The job is now more focused on working within project teams to understanding their intellectual property (IP) assets. There is also the due diligence necessary with any IP purchased and for collaborative agreement, 'something big corporations are involved in more and more,' she adds.
Working in-house provided a training in the commercial side of patent law and an understanding of the intellectual property life-cycle – patents generally expire after 20 years. 'I would sit on global product teams to advise on loss of exclusivity dates, which is never as easy as you might think,' explains Padget. 'There can be patent term extensions, regulatory data exclusivity and there are often several different patents that may protect different aspects of a drug. All of these need to be considered in that calculation'.
When litigation is involved, an in-house patent attorney becomes the 'custodians of the argument' she says. They make sure that all global teams involved are aware of the scientific and legal details. 'It's quite surprising when you join the profession how quickly your world gets a lot bigger,' Padget adds, 'you are responsible for instructing local legal experts all over the world, where the implementation of IP law can vary.' Padget has been involved in litigation cases in China, Brazil and throughout Europe, as well as working in Boston for a number of years where she also qualified as a US patent agent.
Name: Lucy Padget
Role: Patent attorney, Alembia Intellectual Property
CV: MA (Oxon) in chemistry, University of Oxford, UK and qualified chartered UK patent attorney and US patent agent
Going it alone
The wide range of experience came in handy when Padget decided to start-up her own practice this summer, when AstraZeneca moved from its Cheshire base. In partnership with another patent attorney, she set up Alembia Intellectual Property. Their new partnership is based at the BioHub Alderley Park, the former AstraZeneca site, now part of Manchester Science Parks. 'It's a really supportive atmosphere, with a fantastic ecosystem of really talented scientists and many ex-colleagues, who have helped make introductions and refer potential clients,' says Padget.
The most obvious difference moving into private practice is the need to precisely account for time billed to clients: 'in house you really didn't have to do that'. But she hopes working independently will allow her to continue to work on projects long-term. 'one of the things I appreciated was working on a product right from the beginning. You become really invested and if you are really fortunate, you see it onto the market. I am hoping we will still be as invested in our clients IP.'
For chemistry graduates considering a career in patent law, Padget advises exploring the different private practice and in-house roles. 'They are really different – if you want a variety of clients then you want to be in private practice, but an in-house role allows you to gain more commercial experience.' In both cases, she says, as well as needing excellent analytical and drafting skills, 'you also have to be incredibly comfortable working in the grey zone': there is often no right or wrong answers in law and you need to be creative in finding arguments to support your position. 'You have to be confident and be able to assert your case, even if you are on shaky ground!'