Five tips to boost your mental resilience
In 2017, a paper in European Physical Journal C gained attention because of its acknowledgments. There, author Oliver Rosten had written a heartfelt note about deceased colleague, Francis Dolan. Rosten noted the high-pressure postdoc environment was one of the reasons behind Dolan's suicide in 2011. The paper put a spotlight on the stress all researchers – including PhD students and professors, in academia and industry – face daily in laboratories.
'Faculty are expected to do more and more with less and less support,' says Jeff Hester, a former astrophysics professor at Arizona State University, US, who is now an executive coach. In a typical institution, a scientist is expected to not only conduct cutting-edge research, but also mentor postdocs, hire staff, write grant applications, deliver talks at conferences and serve on national committees. 'They don't have the background or experience for most of that,' says Hester. 'How do faculty respond? Typically by sacrificing themselves in a never-ending effort to do a job that is impossible to do to their own exacting standards.'
This lifestyle can take a toll on emotional health and wellbeing, particularly when combined with conscious and unconscious biases, contributing to anxiety and depression. It may even force some to quit academia altogether. And while it can be difficult to address many institutional problems directly, there are ways to address vulnerabilities at work.
We spoke to a panel of experts on how to maintain good emotional health as you forge a career in science. Mollie West Duffy is the author of No Hard Feelings: The Secret Power of Embracing Emotions At Work; Jalonne White-Newsome is an adjunct professor in environmental and occupational health at the George Washington University, US; Paul Craig is the head of the school of chemistry and materials science at Rochester Institute of Technology, US; and Ann Kwong is the co-founder and president of Trek-Therapeutics, which develops medicines for infectious diseases.
Express yourself
At some point in your career, you're going to go through a difficult time personally – and that may affect your performance at work. Scientists have two choices: either bottle up their emotions or come clean about their problems to a colleague. 'You have to think long and hard about which emotions to express at work, because you're under more scrutiny,' says Duffy. 'If you express too much emotion, that can actually hurt your credibility. If you don't express emotions at all, you won't be seen as authentic and people won't trust you as much.'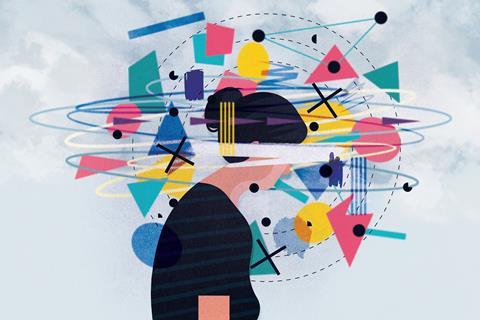 According to Duffy, the winning formula is share what you're feeling ('I'm a little stressed') but don't get overly emotional or yell. Moreover, choose your audience wisely. 'There will be colleagues that you're closer to and can share personal information with, but not others,' Duffy says.
Develop a support system
Researchers typically spend 60–80 hours a week in the lab, so it's important to make friends with colleagues. 'That may mean that you may have to find two to three people you really can share your life with who happen to be in the department,' says Craig. 'Have lunch together two to three times a week or play poker on Friday nights." But it's important to have at least some friends away from work too. 'Sometimes, it was really helpful for me to step outside academia – and to be able to talk to other people,' says Craig. He says his non-science friends could often provide him the perspective he lacked – not stressing about something trivial and making sure he was getting enough exercise and fun.
Find a middle ground
One of the hardest things when starting in academia is to find an equilibrium between research interests and key responsibilities. 'Researchers sometimes get in tough situations because they are trying to balance the expectations of their advisor, institution and the programme all at the same time,' says White-Newsome. While it's important to dedicate time to the things you're passionate about, she warns that everyone has to work on things they aren't particularly psyched about some of the time. White-Newsome suggests negotiating this conflict with your advisor, for example by allocating different tasks to each day of the week.
Set digital boundaries
The internet and social media can sometimes make it hard to get any downtime. And when people are part of multiple online industry groups, there's pressure to be always online. 'You really have to draw digital boundaries for yourself in order to not burn out,' says Duffy. For many people, checking e-mail and Twitter just become deeply ingrained habits they do automatically. 'Start making a rule that you will put off your phone after a certain time of the day, or all day on Saturday,' says Duffy. People also spend an inordinate amount of time camping behind their inbox. 'By opening up an email and not dealing with it right away, you're putting a huge amount of mental effort into it,' Duffy adds. 'So just make a rule: as soon as you open an email, deal with it. If you're not ready to deal with it, don't open it.'
Step back from conflict
Research is a social job and arguments in the workplace are common. When emotions run high, take a break or excuse yourself from the situation. Craig suggests it's best to be honest and say something like: 'I'm really kind of upset right now. Can we talk about this tomorrow?' He also suggests approaching arguments with a sense of humility. 'Try to understand in every way possible what that the other person is suggesting to you. Maybe they are opening a door that you're just not seeing.' For example, an experiment that your boss is insisting you to work on could arm you with a skill set that may come in handy later in your career.
Kwong says humour can make difficult conversations less stressful, and it's one area you can look to practice your communication skills. 'By introducing humour, you are making it light-hearted, but you're also acknowledging that you have differences,' she explains. Early on in her career, one of Kwong's bosses repeatedly told her that her dream project wouldn't materialise. She finally decided to diffuse that tension by placing a bet with him: 'If I'm wrong, I'll buy you a six pack. If I'm right, you'll buy me a drink.' It made things less personal and less of a fight, Kwong says – and netted her a glass of champagne when she won the bet.