Saudi Arabia has great prospects if you are willing to play by its rules
Where is it?
Saudi Arabia dominates the Arabian Peninsula, extending south east between the Red Sea and the Persian Gulf to the Arabian Sea. A country dominated by its deserts and blistering heat, Saudi Arabia is the second largest Arab state in the world after Algeria and home to some 33 million people.
Why move here?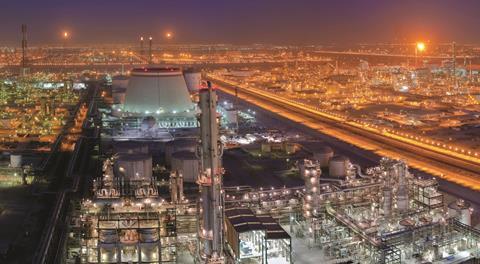 Jobs, jobs, jobs – and no income tax, meaning your pay is dramatically higher than other countries. Oil and gas are the main reasons for the kingdom's fabled wealth and unsurprisingly it has a massive petrochemical industry. Saudi Aramco, the state-owned oil company, is worth at least $2 trillion (£1.5 trillion), making it the most valuable company in the world. Another chemical company making use of the desert's natural resources is Sabic, established by royal decree in 1976 and now the fourth largest chemical company in the world.
The industry is centred in two settlements on either side of the country – Jubail and Yanbu – which were transformed from sleepy villages in the 1970s to industrial powerhouses. Here, Saudi Arabia's companies build on an unbelievable scale. In 2011, Aramco partnered with Dow Chemical to form Sadara, a $20 billion joint venture that employs some 60,000 workers.
If that sounds ambitious, wait until you hear about Neom. Currently planned to take over 26,500km2 of desert in the north west, the country is investing $500 billion to build a space-age city with a sprawling biotech hub. The new city will be run entirely by renewable energy, with driverless cars, unlimited free wifi and robots assigned to do all repetitive tasks that humans don't want to bother with.
What's the downside?
Strict laws and a questionable human rights record. Saudi Arabia is an Islamic nation and follows Sharia law. The public practice of any religion (or atheism) other than Islam is illegal.
There is also discrimination. Currently, it is illegal for women to drive, although this is set to change from June 2018, and there is no workplace integration. Same-sex sexual activity, adultery and cross-dressing are all punishable by death. There is censorship of the internet and media, public protest is against the law and don't even think about importing, producing or consuming alcohol.
How much will I earn?
Estimates for a chemist's annual salary range from around SAR75000 (£15,000) to SAR169,000 per year, but foreigners can expect to be at the higher end of the scale – and, again, there's no tax. The perks are also likely to be astonishing: generally, employers will pay for your accommodation. Local food, petrol and general living is cheap, while Western luxuries (and gym memberships) come at a premium.
What else should I know?
Saudi Arabia is a country with a strict dress code. Men should not wear shorts in public. Women should wear conservative, loose-fitting clothes as well as a full length cloak and a headscarf when in public.
Be aware that there's a lot you cannot do – including taking photographs of government buildings or palaces. Most importantly, it is forbidden for anyone who is not Muslim to visit the holy city of Mecca.
All visitors to Saudi Arabia require a visa, and if you're a woman you'll be required to be met by your sponsor at the airport. You may be refused entry if you have ever visited Israel.
Where should I go?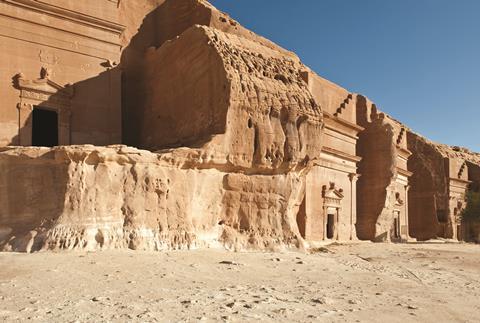 Good question: that's the other main drawback to Saudi Arabia. Unless you are Muslim, in which case a visit to Saudi Arabia is required to complete an Umrah or Hajj pilgrimage to Mecca, the country doesn't really encourage trips. Local entertainment is also limited. There's only one cinema in the entire country and, as mentioned above, drinking alcohol is illegal (not that it stops people behind closed doors).
Golf enthusiasts, however, are likely to be in their element – the kingdom is home to some of the best courses in the world. And both Jubail and Yanbu are on the coast, meaning that watersports are popular activities.
If you're interested in culture, one possible trip is to the Unesco world heritage site of Mada'in Saleh, which includes rock-cut tombs of the Nabatean kingdom (whose capital, Petra, is probably more widely known).