YouTube and Ellen star Steve Spangler shares how to make it big in sci-comm
The science communication world has changed dramatically in the years since Steve Spangler graduated in biochemistry from the University of Colorado Boulder, US. Now, not only can you study the subject at college, but the internet is flooded with videos of science demonstrations – including many from Spangler himself.
Spangler's journey into science communication started when he stayed on after graduation for an education degree. He started with the aim of teaching high school chemistry, but emerged with a job as an elementary science teacher. 'I learnt from other teachers how to take my love of chemistry and teach science in a way that engages young kids,' he says.
Spangler was in the classroom for 11 years, and early on was approached by NBC TV's Denver affiliate to work on a nationally syndicated programme, News for kids. 'I was doing science shows in libraries and shopping malls during the summertime, and a producer from NBC happened to see one with her daughter,' he says. 'She asked if I'd like to be on television.'
He contacted his childhood inspiration Don Herbert, who presented TV science shows under the name Mr Wizard in the 1960s and 1970s, for advice then said 'yes'. Spangler spent seven years doing science experiments on the show, and even received an Emmy award for his work.
'The school was very accommodating, and understood that this opportunity was not to be missed,' he recalls. The show catapulted him into a bigger classroom in the wider world. 'Speaking opportunities started to come in, and I got involved in professional development work helping other teachers in the classroom,' he says. 'TV opened up a number of tremendous opportunities.'
The school reduced his hours to accommodate this outreach work. 'I became a teacher on special assignment, and also launched a line of science toys I'd invented,' he says. He finally stopped teaching in class himself in 2003.
Internet sensation
The launch of YouTube in 2005 opened a whole new world of opportunity to spread excitement about science to the masses. Spangler was one of YouTube's early adopters – just three months after the site started, he uploaded a video of Mentos mints being dropped into bottles of diet soda to create instantaneous geysers. 'There was no money to be made from the internet at the time, we were just uploading content because we wanted to,' he says. 'But we figured out how to engage people.'
The Steve Spangler Science channel posted hundreds of videos, and then a new channel, SICK Science!, was added, too. The SICK Science! videos have now accumulated about 150 million views, and have more than half a million subscribers and 250 uploaded videos, Spangler says. 'We changed the genre – there was nothing at the time that looked like it on YouTube,' he claims. Whereas the earlier videos had shown him, SICK Science! just focused on the hands. 'It was all about the demonstration – not the demonstrator,' he says. Spangler uploads new videos every week, and YouTube even commissioned him to make a further series of videos, The Spangler effect.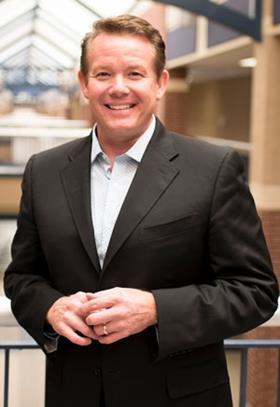 Factfile
Name: Steve Spangler
Role: 'Science Guy'
Based: Denver, Colorado, US
CV: Degrees in biochemistry and education, University of Colorado Boulder
Future plans
Spangler is still focused on inspiring teachers, including holding summer training academies, and he has even run an Alaskan cruise on which naturalists add a science component. He's also diversified into using science demonstrations in leadership training for the corporate world. His company in Denver has a couple of dozen employees, creating products and coming up with experiment ideas for TV. But he remains under contract with a school district in Colorado to work with their teachers and kids in the classrooms, and much of his time today is spent in professional development, teaching educators how to be more effective in the classroom.
Spangler continues to appear on television, doing occasional 'Science Guy' demonstrations on Ellen DeGeneres's daytime TV show. Last year a new show, DIY sci, was launched on the Fox network across the US. 'It has just been picked up for season two, which will be on this Autumn,' he says. 'It is really a tribute to Mr Wizard. It had become easier to get someone to fund a science show where you are blowing things up, but this show focuses on simple things that parents and children can do together to make science fun at home. It's more like a cooking show than an explosions show. But it's still fun!'
And that's how he sees his career – finding creative ways to make science fun, and inspiring the next generation of scientists and engineers. He has three teenage sons, and of course they have also been encouraged to enjoy science. 'When they were very young they took science experiments to school for "show and tell" sessions,' he says. 'They have learned that science experiments can captivate an audience. Science is like a natural magic trick, and can really grab people's attention.'