Eager investors and affordable living could make Northern Ireland a great choice for a start-up company
Where is it?
Northern Ireland is a constituent of the UK (with England, Scotland and Wales) that lies in the northeast corner of Ireland. It is made up of six counties: Antrim, Down, Tyrone, Armagh, Fermanagh and Derry. Most of Northern Ireland's 1.8 million citizens live in Belfast, its capital city.
Why move here?
The health and life sciences sector dominates the job market for chemists in Northern Ireland, with huge opportunities in pharmaceutics, diagnostics and drug discovery. The private life sciences sector currently employs over 7500 people in the region and contributes £800m to the local economy each year. According to the Northern Ireland Science Industry Panel, these figures are forecast to double by the year 2020, meaning a big recruitment drive is imminent. The biggest recruiters in the region include the Almac Group, Randox and Norbrook, all global market leaders that were founded in the area.
The future looks bright for the region's renewables and energy industry, too. A £9.5m environmental resource park is being developed in the outskirts of Belfast and aims to attract the very best talent in clean technology.
For academics, Northern Ireland hosts two world-class universities, Queen's University Belfast and Ulster University, which provide plenty of opportunities for research, collaboration and knowledge translation. In the past five years, Invest NI has bankrolled almost £600m into R&D and is committed to supporting businesses from the ground up. So if you have an innovative idea for a new product, business or research project, Northern Ireland is a great place to get started.
All of this comes with fantastic standard of life for those wishing to lay down roots. House prices are among the lowest in the UK, while the standard of education is the highest. Belfast's food and drink scene is growing too, with lots of independent outlets serving up local produce – meaning that a night out is guaranteed to be 'class craic'.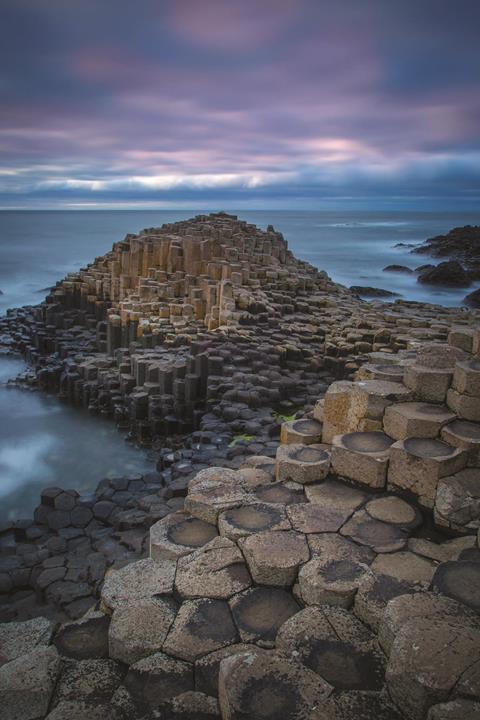 What's the downside?
The weather, which is unpredictable for most of the year. Northern Ireland is not the rainiest part of the UK (that award currently goes to Eglwyswrw in Wales), but it's not far off, and temperatures tend to be lower than in England.
As a largely rural area, Northern Ireland's rail network is not extensive, meaning that most people rely on cars for their commute.
How much will I earn?
According to the Royal Society of Chemistry, the median salary for a chartered chemist in Northern Ireland is £36,000 per year, which is the lowest in the UK. That being said, you do get more bang for your buck: to rent a house or flat in Belfast costs around £570 per month, and the average house price is £118k; £20k less than a property in Wales or Scotland and a staggering £100k less than England.
What else do I need to know?
Decades of political and religious unrest, the so-called 'Troubles', had devastating consequences on the lives of those living in Northern Ireland. Peace negotiations in the late 1990s helped pave the way to a brighter future, and the region is now safe and stable; slight undercurrents of sectarianism still linger in places, but never raise its ugly head in the workplace. Nevertheless, an awareness of and sensitivity to Northern Irish history would be beneficial to anyone moving into the area, particularly avoiding terms that are sensitive to the Protestant or Catholic community.
Where should I go?
Tourism is thriving in Northern Ireland at the moment, so there is plenty to see and do that caters for all interests. To gain some insight into the 'Troubles', take a black taxi tour of west Belfast – straight-talking local guides will drive you down the Falls Road and past some of the flashpoints of Belfast's troubled history.
But the real gems lie outside the city. Northern Ireland doubles for Westeros in TV show Game of Thrones, and fans visiting the numerous filming locations have contributed some £150m to the NI economy. If fantasy isn't your thing, head to the Giant's Causeway on the North Antrim coastline – its spectacular vistas don't need CGI dragons to look impressive.