Charis Galanakis is using green chemistry to reuse byproducts in the food industry
One-third of food produced for human consumption is lost or wasted globally – making the reduction of agro-industrial byproducts an urgent issue. Over the past five years, Greek chemist Charis Galanakis has focused on recovering compounds with high nutritional or functional value from residues at all stages of food production (from farm to fork) and using them again. It's an area Galanakis calls 'food waste recovery' – and it's his goal to inspire food industry professionals to follow his lead.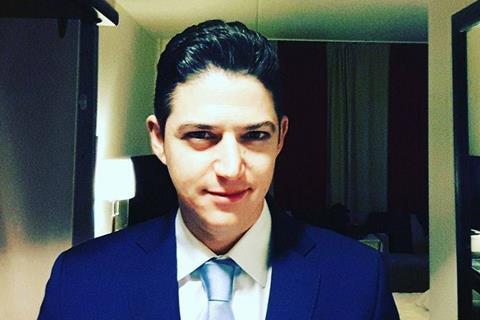 Galanakis first studied chemistry and oenology (the study of wine) at the University of Patras, Greece, before receiving a masters in food biotechnology from Patras and Ulster University, UK. This led to a PhD on olive mill wastewater management at the Technical University of Crete, Greece, in 2010. 'When I started my PhD, everyone was dealing with the well known local "problem" of olive mill wastewater in terms of reducing its pollution load,' Galanakis explains. 'I decided to study the recovery of polyphenols from olive mill wastewater, which was the new trend in this research area at that time. After a couple of years I realised that the prospects of recovering valuable ingredients exist for almost all food processing byproducts.'
Galanakis decided to develop an approach that could be applied to any food industry, regardless of the initial substrate and compounds under recovery. At the same time, he founded the Food Waste Recovery Group (FWR) within the ISEKI Food Association, an international organisation which aims to link the food industry with research institutes. FWR also runs training workshops, online courses and produces handbooks to improve sustainability and innovation across the whole fields of agro-industry, food and the environment. These offer a wider perspective on emerging technologies and applications in various food industry sectors.
Factfile
Name: Charis Galanakis
Role: director of Galanakis Laboratories, coordinator of Food Waste Recovery Group, Chania, Greece
CV: BSc chemistry/oenology, MSc in Food Biotechnology, PhD in quality control and environmental management
New take on old ideas
Of course, the idea of extracting valuable compounds from food processing byproducts is not a new one – proteins have been isolated from cheese whey for many years. Galanakis wants to broaden this focus by providing an overall recovery strategy and ensuring there are applications for the recovered natural ingredients. It's something that only comes from a combination of chemical knowledge and 15 years of experience in analysing wine, food and environmental samples, as well as of consulting related industries and local producers.
'Almost all food companies face problems with the valourisation [enhancing the value] of their waste,' Galanakis explains. 'Solutions often exist outside their field of expertise, and this is why they need third-party advice. For example, in the case of olive mill wastewater, we not only developed a recovery procedure, but we worked together with the industry to [improve the] preservation and transportation of the initial byproduct, the encapsulation and formation of polyphenols in a powder after their recapture. Finally, we developed different applications of polyphenols as bioactive compounds and antioxidants in chocolates, vegetable oils, bakery products and cosmetics.'
Currently, Galanakis splits his time between food science, environment, industry and academia. And, with FWR Group currently the world's largest network focused on compound recovery from food byproducts, it's possible his work has already landed on your plate.