Students at the University of Liverpool can tailor their advanced science postgraduate programmes to suit their taste and background, says Yfke Hager
Students at the University of Liverpool can tailor their advanced science postgraduate programmes to suit their taste and background, says Yfke Hager
At the University of Liverpool, UK, the first intake of students from a new advanced science postgraduate programme graduated recently. Across the faculty of science, students can now tailor MSc and MRes programmes in advanced science to suit their educational background and scientific interests.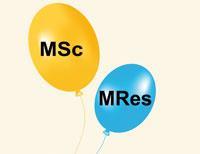 Susan Barlow, programme director and admissions tutor for the advanced science programme, explains that the faculty decided to revamp the Masters-level education on offer at Liverpool in order to develop synergies across different departments. 'We wanted to combine efforts and play to the strengths of different schools and departments,' she says.
As well as teaching core competencies such as research skills, one of the unique aspects of the programme at Liverpool is that transferable skills are offered as part of the package. A module focusing on personal and employability skills has been developed in collaboration with (and in part delivered by) faculty members from the University of Liverpool management school and the university's careers service. Overseas students will be particularly interested in the module on communication skills, specially designed to improve the English language skills of non-native English speakers in a scientific context.
The advanced science programme aims to equip students with the skills needed to ensure a smooth transition from education to employment. 'When we first developed the course modules, we invited company representatives to act as advisors to help us establish which skills students needed to develop,' Barlow says. After further consultations with the careers service it was clear that students would benefit from help with practical tasks such as writing CVs and applying for jobs, but students require a more focused approach to career development planning. As part of the formal assessment of these components of the course, Barlow explains, students complete a personal development portfolio.
Flexible pathways
Chemists interested in an MSc or MRes in advanced chemical sciences can choose from one of four flexible modular pathways: organic chemistry with catalysis; organic chemistry with biomolecular chemistry; nanoscale with interfacial science; and nanoscale with materials chemistry. Each course consists of three or four compulsory core modules, and a selection of further optional modules. The minimum entry requirement for the MSc is a second class honours degree (or equivalent international degree) in chemistry or a closely related discipline, while those applying for an MRes need an upper second. 'The available pathways are very clear and simply laid out,' Barlow says. 'This is attractive to prospective students, as they can easily work out a balanced programme.'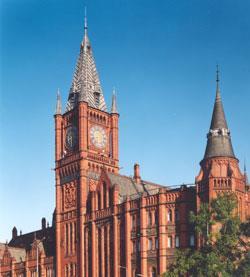 Both courses take a full year, but the research component varies depending on whether students embark on an MSc or an MRes. MSc students are taught further research skills through compulsory modules in the first two semesters, covering topics including commercialisation of research, health and safety, scientific databases and project planning, before commencing a summer research project. MRes students choose between two short projects or one long project.
Chemistry careers
The new course is steadily gaining momentum. 'We've nearly doubled the intake this year,' Barlow says, with 30 students enrolled in the advanced science programme this academic year. Of the five students opting for an MSc or MRes in advanced chemical sciences, four are from overseas, reflecting the international appeal of such UK postgraduate courses.
Most students graduating from the MRes are expected to continue with a PhD, but graduates will be well prepared to embark on a career in industry as a specialised chemist if they so choose. 'Last year's graduates were equally split between commencing a PhD and starting a job in industry,' Barlow says.
In the future, Barlow hopes to develop interdisciplinary modules for the programme. Masters modules pre-suppose academic grounding in specific scientific disciplines, so chemists wishing to take modules in physics without prior degree-level knowledge of physics may face a challenge. 'We would adapt the modules to ensure that they suit scientists with different educational backgrounds,' Barlow notes.
Yfke Hager is a freelance science writer based in Manchester, UK
For more information on Liverpool's advanced science programme, contact Susan Barlow: s.barlow@liverpool.ac.uk or visit the advanced science programme website.