Laura Woodward describes some simple strategies to manage your career and take control of your future
Q: I often read that I should be proactive and manage my career, but I have no idea how. Do I really need to have a long term plan?
A: Not so long ago, a good degree in chemistry almost guaranteed you a job; you could start work in a large company and stay there until you retired 40 years later.
That's not the case today, and the employment landscape has changed dramatically in recent years. These days, many more chemists work in smaller organisations where the likelihood of a job for life has diminished considerably. And even for those who work in the remaining large companies, nothing is guaranteed. No one can afford to leave their future to chance, so managing your career is essential.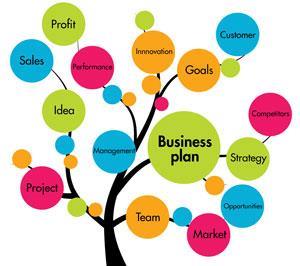 The basics
The first thing to be aware of is that most employers recruit and assess their staff on competency models. This concept was developed in the 1970s by a psychologist called Richard Boyatzis. Competencies are a combination of three elements in equal measure: knowledge, skills and behaviours. It's not enough to be an excellent chemist in terms of knowledge and expertise; how you work with other people, your attitudes and behaviours are equally important to your employability.
Next, always know what opportunities are available outside of your current employment. Even if you are feeling secure, you enjoy your job and see a future for yourself in that organisation, you owe it to yourself to know what you're worth.
Keep an eye on the jobs market by regularly looking through job adverts. This will keep you informed about employers, the jobs available, the skills and expertise required to do them and salary levels.
Third, keep your continuing professional development (CPD) up to date. Whether you are new to the workplace or a seasoned, senior professional, we can all learn something new. Staying fresh and finding opportunities to fill your skills gaps are vital. It demonstrates your commitment and provides you with a framework for staying at the cutting edge of your profession.
The Royal Society of Chemistry has an online facility for managing and recording your CPD, which encourages you to reflect on how you will use what you have learned. It's not only for people who are working towards chartership or any other registered status – CPD is essential for everyone.
Fourth, develop your network. Remember that only 20–30% of jobs are actually advertised; your contacts can help you find those 'hidden' opportunities. Also, you can learn from your contacts about their jobs to help you make informed decisions about what's right for you.
Plan for the future
If you're aware of yourself and the job market you are in a better position to plan for the future. I am not advocating that you be disloyal to your employer – far from it. Your employer will reap the rewards of your career management strategy. It will help you to have the right conversations with your line manager, to think about how to use training opportunities wisely and all of this will demonstrate a mature, professional approach to your employer.
Whether you're planning to stay in your current job or to move, a key activity is to think about the type of role you'd like in a year, five years' time and 10 years' time. Again, knowing the job market will help you identify the skills and experience you'll need to achieve those goals.
Think about how you can take action to build these skills so that you're ready when the time comes. For example, if you need some management expertise, think about what you can take on at work to give you that experience, or maybe take on a role such as school governor or committee member of a social or sports club that you belong to. Set yourself some objectives in your CPD record and work out how to develop the skills that will take you where you want to go.
The people who are most successful in their careers tend to be able to adapt to changing situations, so your plan needs to be flexible. No one knows what will happen in the future and your own views might change over time. Instead, develop a framework for your career and development based on technical and transferable skills.
If you have more advice you'd like to share about this month's question — or have your own career conundrum for Laura — please write tochemistryworldjobs@rsc.org