The virtual world can be a powerful networking tool if you know how to use it. Charlotte Ashley-Roberts explains how
Q: At a recent careers consultation, we talked about networking. You mentioned how important it is and I have started to build up my networks but I am struggling with networking online. I don't really understand it – where do I begin?
A: Firstly, well done on starting to build your networks, it can seem a little daunting at first but I can assure you it gets easier. Face-to-face networking is useful because meeting people in person allows you to read body language and build relationships more quickly. It does of course have downsides like being costly in terms of time and travel. And this type of networking can strike fear into the hearts of even the most hardened professional!
Networking online comes with different sites, types and levels of ease, so you need to find one that works for you. I will give you a short synopsis of each of the main ones to help you find out more.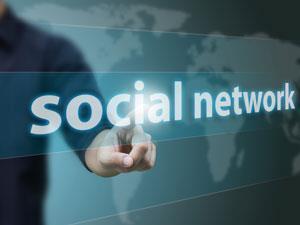 LinkedIn
This is the world's largest professional network with over 161 million users. It is designed for professional networking so is the best place to start. It allows you to find and chat with like-minded professionals to learn and share opinions and information. Also, many users are looking for jobs and employers are increasingly advertising their positions on the site. Recruiters will also use the site to identify potential candidates. Create a profile and take the time to add as much detail as you can about your experience, qualifications and skills. But once you have your profile you need to actually use it! Try using the '9 minutes a day' technique where you go online for that much time each day and do something – join a group or post a comment in a forum. This keeps your profile at the top of people's pages and makes you visible. I would also recommend you have a look at imonlinkedinnowwhat.com
Facebook
This is a social network that connects friends and brands. It's not normally used for job searching but some people have connected through the site and used it to find a job indirectly. Like LinkedIn you need to create a profile, and think about what you want people to see. You can add in details such as where you live, where you went to university, photos, links to your Twitter account, and you can comment on other people's profiles – this all creates a timeline for others to see.
Twitter
This is a real-time 'micro-blogging' site with over 100 million active users, who share information through 'tweets' – short messages, fewer than 140 characters in length. Users 'follow' each other, which means being updated with news from a particular user. You can build relationships, market yourself or your business and gather feedback. There is also a specific job search site (twitter.com/jobs). Think of a short way of describing yourself (in 140 characters), add it to your profile along with any other details you would like to share and get tweeting! Follow people you like (Chemistry World has over 150,000 followers) and also find things that interest you using hash tags – these are tweets on the same topic that are collated using the hash symbol, for example #chemjobs. You can comment on other people's tweets or 're-tweet' them to forward a tweet to your own followers and so develop your presence.
MyRSC
This is the RSC's online professional network with over 21,000 users. You can join interest groups, access blogs and forums and engage with people both inside and outside your field of expertise. This is a chemistry focused network so you can add in more about your chemistry specific interests and experiences.
Being sociable
Just like face-to-face networking, it's important to remember that networking is just a conversation. It could lead to you finding out more in a specific area, be part of your continuing professional development or it could give you a contact that might be able to help you with your job searching. Of course it is also a useful tool to 'give something back' if you wish to.
Social media is part of society today. It's a fantastic way to make contact with huge numbers of people and find out about their career paths, ideas and opinions. It is also helpful for sharing and building your knowledge. But it has downsides too – the main one being that once you have put your information out there, it can be difficult to delete or hide it. Make sure you set your privacy settings correctly and always think: 'Would I want a prospective employer to see this?'