UK pressure group has used 60th anniversary of Hiroshima bombing to restate call to halt involvement in development and manufacture of nuclear weapons.
UK pressure group Scientists for Global Responsibility (SGR) has used the 60th anniversary of the Hiroshima bombing to restate its call to halt involvement in the development and manufacture of nuclear weapons.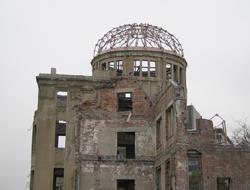 The statement comes in the wake of a Ministry of Defence (MOD) announcement of major upgrades to the government's Atomic Weapons Establishment (AWE) sites at Aldermaston and Burghfield.
The funding package announced by the MOD on 19 June - ?350 million for each of the next three years - is intended to upgrade facilities on both sites to provide reliability and safety assurance.
The MOD news met with condemnation from the government's former foreign secretary, the late Robin Cook. 'Nuclear weapons now have no relevance to Britain's defences in the modern world,' Cook wrote in The Guardian newspaper days before he died.
Upgrades at the AWE sites, together with the government's deliberations on a replacement for the Trident nuclear deterrent, persuades the SGR, whose sponsors include Stephen Hawking and the next president of the Royal Society, Martin Rees, that the UK is failing in its obligations under the Non-Proliferation Treaty.
'Decisions on any replacement for Trident are likely to be needed during this parliament, but have not yet been taken,' said an MOD spokesperson. 'Such a decision is still some way off.'
The MOD is keen to stress, however, that it is taking the steps necessary to ensure that, should it be decided to replace Trident, 'all options will be given appropriate consideration'. Bea Perks