Industry news, November 2011
PHARMACEUTICAL
Interview: Gilles Cottier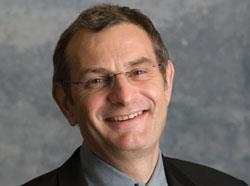 SAFC president Gilles Cottier wants SAFC to hit $1 billion (?644 million) in sales by 2015, an ambitious target given that the company made $650 million in sales in 2010. The key to SAFC's success in this regard will be fewer suppliers, as Cottier puts it 'vendor consolidation'. SAFC is one of many contract manufacturing organisations (CMOs) supplying the pharma industry, and clearly the company backs itself to become one of the winners in a less crowded market. But such consolidation, Cottier says, would benefit the pharma industry as a whole.
Pharma companies want lower prices from their suppliers, but Cottier says that suppliers can only offer this with greater commitment on chemical volumes. The answer is to work with fewer suppliers. On top of that, the regulatory burden on drug makers is high, and becoming higher all the time, leading to a burgeoning number of expensive audits. Reduce the number of suppliers, and you reduce the number of audits, saving money without compromising quality. But what about competitive pricing? Doesn't the high number of CMOs keep prices low? It's an illusion, says Cottier. Dealing with so many suppliers introduces too much inefficiency.
Despite the problems, Cottier is convinced he's in the right business. 'The industry is under tremendous pressure,' he says. 'But I think it is still over the long run a very good industry to be in. Why? Because our customers are making money. They're still making 20 per cent operating income, more or less. How many industries are doing this?' In addition, the world's population is growing, people are living longer and people are becoming wealthier in emerging market countries, such as China. These factors will ensure healthcare remains a growth industry, Cottier says.
To meet growing demand, SAFC plans to grow its capacity. 'We want to follow our customers,' says Cottier. China is one place where demand is growing rapidly. Furthermore, in China a chemical company can benefit from relatively low labour costs. Or at least it could until recently. Now, the news is that labour costs are starting to creep up. This is something to consider, says Cottier. But it's only part of the picture. 'What about process improvement? Becoming more efficient as we do elsewhere?' The key is to serve the growing market, he says. 'If you just have a cost strategy in China, especially in our space, in the long run, you're not going to succeed. You need to go there because of the market.'
Andrew Turley
AZ cuts 400 in US
More job cuts are on the way at UK drug maker AstraZeneca (AZ). The company says it will shed 400 jobs at its US headquarters in Wilmington, Delaware, to help it 'to compete in a challenging environment'. The Wilmington site focuses on central nervous system R&D.
Oral MS drugs for Merck KGaA
German pharma company Merck KGaA looks to be getting back into oral drugs against multiple sclerosis (MS) through a partnership with Japanese company Ono Pharmaceutical. In June, the company dropped oral MS drug cladribine after it was turned down by US regulators (see Chemistry World, August 2011, p16). Now, it seems, the company wants to try again, this time with ONO-4641, a sphingosine-1-phosphate (S1P) receptor modulator in Phase II trials. Novartis already has a drug in this potentially very lucrative market - Gilenya (fingolimod), approved in the US in January. Under the terms of the deal, Merck will receive worldwide exclusive rights, excluding Japan, Korea and Taiwan, in return for ?1.5 billion (?12.5 million) upfront plus additional payments of undisclosed size.
Alzheimer's market to triple
The market for drugs against Alzheimer's disease is set to triple in size over the next decade, according to a new report. The market in the key regions (France, Germany, Italy, Japan, Spain, the UK and the US) will go from $5.4 billion (?3.5 billion) in 2010 to $14.3 billion in 2020, says the report from research firm Decision Resources. Currently, the market is dominated by drugs that only tackle the symptoms of the disease. The so-called disease-modifying drugs, mainly biologics, in the pipeline will therefore be able to command large price premiums.
Pharma to be a force for good
A new company with an interesting business model has been set up as a result of a three-year partnership between Russia and the UK. The company, Pro Bono Bio, is the child of Celtic Pharma and RusNano (the Russian Corporation of Nanotechnologies) and 'combines global pharma expertise from the UK with international capital' to 'support a unique humanitarian mission'. It will vary price across geographical regions according to ability to pay and donate drugs to Africa using funding from the sale of its drugs at normal prices in the major markets of the developed world. The first product from Pro Bono Bio is topical gel Flexiseq, a nanotechnology based drug for the treatment of pain associated with osteoarthritis. The gel contains nanoscale vesicles designed to move through the skin and then absorb molecules associated with pain.
$3.9bn CRO deal
Contract research organisation (CRO) Pharmaceutical Product Development (PPD) has agreed to be bought by two investment firms, Carlyle Group and Hellman & Friedman, in a deal worth $3.9 billion. Under the terms, the firms will buy the remaining PPD shares for $33.25 per share in cash and turn PPD into a private company. The move suggests investors expect outsourcing in the pharma industry to continue as drugmakers seek to mitigate the effects of the patent cliff - the sharp drop in income that companies are expecting soon or already experiencing as patents for their most important drugs expire and generic competition floods the market.
Pharmacy row in Australia
A storm is raging in Australia over the role pharmacies should play in the burgeoning market for dietary supplements. Under a deal struck between the Pharmacy Guild of Australia and 'natural health' company Blackmores, pharmacists will promote dietary supplements alongside prescription drugs. When the pharmacist processes a prescription, a new computer system will highlight a supplement that might help to mitigate the side effects. Blackmores chief executive Christine Holgate attracted criticism from doctors and pharmacists after she told Pharmacy News that the deal would allow pharmacies to provide the 'coke and fries' with prescription drugs and hand them 'a new and important revenue stream'.
Patent overhaul brings US in line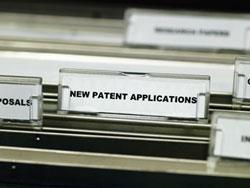 US president Barack Obama has signed new patent legislation designed to reduce the time it takes for ideas to go from conception to commercial reality. The America Invents Act takes the US from a first-to-invent approach to a first-to-file approach, variations of which are used everywhere else in the world. Broadly, a first-to-invent approach allows an individual (or company) to challenge someone else's attempts to gain a patent on the basis that he or she came up with the idea first. Advocates of the change say this leads to unnecessary expenditure and delays. No such provision exists under the first-to-file system. The idea must be yours - not pinched from someone else - but it doesn't matter when the inspiration struck. You only need to get down to the patent office before any other people with the same idea. The US has a backlog of 700,000 patent applications. The White House says that the new act represents the most significant reform of the Patent Act since 1952.
Huge market for obesity drugs
The market for obesity drugs is set to swell to six times its current size over the next decade, from $420 million in 2010 to $2.6 billion in 2020, according to a new report. At the moment, doctors and patients are unimpressed with the efficacy of the market leaders in this area - orlistat, marketed as Xenical by Roche and Alli (an over-the-counter formulation) by GlaxoSmithKline and phentermine, which is available in generic form - the report says. But new drugs are on the way. Qnexa from Vivus, for example, will launch in 2012. Market research firm Decision Resources, which produced the report, predicts blockbuster sales for the drug. Victoza from Novo Nordisk will be another winner. But others are likely to fall foul of the high safety expectations of regulators.
Positive view on new antibiotic
The European Medicines Agency, gatekeeper to the European drug market, has recommended approval for the first in a new class of antibiotics. Dificlir (fidaxomicin) from Optimer Pharmaceuticals is a macrocyclic antibiotic that promises to improve treatment of the inflammation of the gut and severe diarrhoea caused by Clostridium difficile, one of the leading causes of disease in hospitals. The bacterium usually afflicts patients who have been treated with other antibiotics, which upsets the balance of bacteria in the gut. The annual cost of this type of infection in the EU has been estimated at up to
3 billion (?2.6 billion).
Investment in Ireland continues
US pharma giant Pfizer says it will invest $200 million at its Grange Castle biotechnology manufacturing facility in Clondalkin, Ireland. The news is further evidence that Ireland, despite its recent economic worries, is still attractive for pharma manufacturing, thanks in large part to a rate of corporation tax that, at just 12.5 per cent, is one of the lowest in Europe. The company will build two new processing suites at the site and expand production capacity. The site makes autoimmune drug Enbrel (etanercept) and pneumococcal conjugate vaccine (PCV) Prevenar 13, two big products for Pfizer, and employs 1100 people.
Other companies are making similar moves. Sanofi has promised
150 million (?130 million) of investment at its Genzyme site at Waterford, which employs 500 people. Meanwhile, Merck & Co, known outside the US as MSD, has officially opened an R&D centre at its site in Ballydine. The centre represents an investment of
100 million and employs 70 people, with the potential to employ 120 depending on development of pipeline drugs. The Ballydine site as a whole employs 450 people.
CHEMICAL
Boost to bulletproof business
Chemical giant DuPont has started its new $500 million (?320 million) Kevlar plant near Charleston, South Carolina. The plant will boost global Kevlar production capacity by 25 per cent, although the company expects a 40 per cent increase over the next two years as technology improves. Demand for the product, renowned for its use in bulletproof clothing, is growing as interest in emerging markets develops.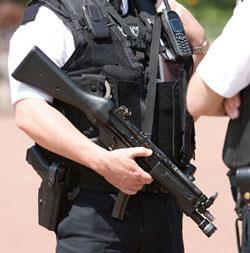 French BPA ban
Politicians in France have voted in favour of banning food packaging containing bisphenol A (BPA) from 2014, according to news reports. BPA is used in the production of polycarbonate, a plastic material with a wide range of uses, including packaging. But there is evidence that BPA can harm wildlife and humans by mimicking hormones. This has fuelled a long running debate about its use.
Steel mill waste makes airline fuel
UK airline Virgin Atlantic is set to test a new aviation biofuel made from waste gases from steel production. According to Swedish Biofuels, the company that developed the approach with New Zealand company LanzaTech, the fuel has half the carbon footprint of the standard alternative to fossil fuels. Virgin is planning to try a 'demo flight' within 12-18 months and to use the fuel on long haul flights within two to three years. The companies say that the approach could be applied at 65 per cent of the world's steel mills. The commercial production of the fuel will start in China in 2014.
EPA labels TCE cancer causing
The US Environmental Protection Agency (EPA) has released its long awaited report on the risks associated with trichloroethylene (TCE). The agency has classified the chemical as carcinogenic and a health hazard more generally. TCE is a widely used chlorinated solvent for industrial processes.
BASF rings the changes
German chemical major BASF is doing some housekeeping. The company is planning to sell the decorative paints business it acquired when it bought Relius Coatings in 2006. The business made 2010 sales of
80 million and employs 440 people at sites in Memmingen and Oldenburg, both in Germany, and Deurne in the Netherlands. The company says that its decorative paints activities in South America and China will not affected by the sale - instead they will be expanded.
In addition, BASF has now officially launched as an independent entity Styrolution, a joint venture with UK chemical group Ineos that it announced late last year. Styrolution incorporates activities in styrene monomers, polystyrene, acrylonitrile butadiene styrene, styrene butadiene block copolymers and other styrene-based copolymers, as well as copolymer blends. In 2010, it would (had it been a combined company then) have generated sales of
6.4 billion and employed 3400 people.
Meanwhile, BASF has struck a deal to sell part of its fertiliser business to Russian company EuroChem for
700 million. This includes plants in Antwerp, Belgium, and the 50 per cent stake that BASF has in
PEC-Rhin
, a joint venture involving French energy group Total. The deal includes production plants for CAN-AN (calcium ammonium nitrate and ammonium nitrate) fertilisers, Nitrophoska fertilisers, nitrophosphoric acid, ammonia and nitric acid. About 330 employees will move to EuroChem.
Bayer bold about growth in Japan
German chemical group Bayer says that it wants to increase annual sales in Japan to
2.4 billion by 2015, up from
2 billion in 2010. The company says it wants to expand business in Japan 'despite the difficult conditions following the earthquake and tsunami disaster'. In addition, it is looking to maintain R&D investment in Japan 'at a high level', through an injection of
500 million over the same five year period. Drugs are the biggest part of the business in Japan, but Bayer also sells pesticides and materials for the construction and automotive industries in the country.
Evonik partners in Russia on lysine
German chemical company Evonik has partnered with RusBiotech on the production of l-lysine in Russia using a biotechnological process. l-lysine is an amino acid for animal feed that Evonik markets as Biolys. The joint venture, Russkie Biotechnologii, represents an investment of
150 million and will comprise a new plant in the Rostov region that will start production in 2014 and convert 300 000 tonnes of wheat into Biolys.
Sector growth prediction lowered
Cefic (the European Chemical Industry Council) has reduced its prediction for growth in the EU chemical industry for 2011 from 4.5 to 2.5 per cent. The organisation initially predicted growth of 2.5 per cent in November 2010. But in June it changed that prediction to 4.5 per cent. The uncertainty reflects dramatic variations in chemical production rates in 2011 and the ongoing European debt crisis. Data from first seven months of 2011 show that production is 3.2 per cent below that of 2007. But Cefic says it should reach the 'pre-crisis' level in mid-2013.
LG invests in range of green ideas
South Korean electronics group LG is planning to invest KRW8 trillion (?4.3 billion) in 'green new business', such as electric vehicle parts, LED lighting and sewage treatment industries by 2015, according to news reports. The move will increase sales to KRW10 trillion and create 10,000 new jobs, the company said. KRW2 trillion will go to electric vehicle batteries; KRW1 trillion into photovoltaics, LEDs and water treatment; and KRW490 billion into polysilicon products. The move adds detail to 2010 plans for KRW20 trillion worth of investment in greentech.
Time for plan bee
US agrichemicals giant Monsanto is getting into bee protection. The company has just bought Beeologics, a company that produces biological products for the control of diseases and pests that affect bees. Beeologics has one product on the market, Remebee, which prevents Israeli acute paralysis virus (IAPV) infection, reduces the impact of colony collapse disorder (CCD) caused by bee viruses and strengthens honey bee colonies using RNA interference (RNAi). A second product, RemebeePro, is on the way. The companies have not disclosed financial details.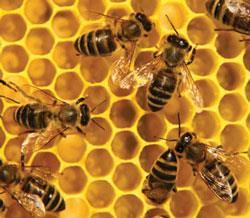 Jobs at Huntsman under threat
US chemical company Huntsman has warned that up to 500 jobs in Basel, Switzerland, could go as a result of restructuring its textile chemicals business. A further 100 jobs could be moved to other sites. The proposal would not affect R&D activities in Basel - the cuts would fall in production and support services. The company wants 'to build capability closer to customers', who are increasingly moving to Asia. To achieve this, it is also proposing to create 100 new jobs in 'key markets'. Huntsman acquired the textile effects business from Swiss chemical company Ciba in 2006 for CHF330 million (?240 million). In 2008, Huntsman announced plans to save $60 million (?38 million) per year through restructuring. It said it would focus activities in Asia, where demand for textile chemicals was booming. But this is the first time the company has said anything about job cuts in the business, which employed 4200 people when it was acquired. Meanwhile, Huntsman says it will invest $40 million in a new technology centre in Shanghai, China. The site will house 400 'technical experts' and replace the existing technology centre, located nearby, which was opened in 2008.
Elevance IPO
US company Elevance Renewable Sciences has filed for an initial public offering (IPO) worth up to $100 million. The company makes a wide range of speciality chemicals from renewable raw materials, such as soybean, rapeseed, palm oil, corn and jatropha. It started operating in 2007 with $45 million of investment funding using businesses it gained from US group Cargill - the NatureWax business from the dressing sauces and oils part of the comany plus the metathesis business - and in collaboration with catalyst company Materia.
IN BRIEF
Pfizer cuts 220 jobs in Spain
US pharma major Pfizer is cutting its workforce by 11 per cent in Spain, resulting in the loss of 220 jobs, according to Spanish news reports. The move is reportedly a response to measures recently imposed by the Spanish government to reduce the cost of healthcare in the country: the way in which drug makers negotiate prices has changed and under a new rule doctors must prescribe generic versions in preference to branded medicines (see Chemisty World, October 2011, p 17).
AZ to invest $200m in China
UK drug maker AstraZeneca has said it is looking to invest $200 million in a new manufacturing site in China. The site, which will produce intravenous and oral medicines, will be built in China Medical City, Taizhou, in Jiangsu province and represent the largest investment in a single manufacturing site the company has made.
Teva move to Japanese generics
Israeli generics giant Teva says it will buy the rest (50 per cent) of its joint venture with Japanese group Kowa for $150 million (?96 million). The Teva-Kowa Pharma joint venture was established in 2008 to capitalise on growing demand for generics in Japan as the country strives to reduce its enormous healthcare burden while meeting the needs of a rapidly ageing population. Teva says that the joint venture generated sales of $200 million in 2010.
Diabetes market grows in Russia
The market for type 2 diabetes drugs in Russia will grow more than 7 per cent annually from $1.2 billion in 2010 to $1.7 billion in 2015, according to a new report. The introduction of several higher priced drugs over the next few years will drive expansion, says the report from market research firm Decision Resources. There will also be greater uptake of the biologics currently available through government reimbursement schemes.
POM production in Germany
US plastics company Celanese has opened what it says is the largest polyoxymethylene (POM) production site in the world - in Frankfurt, Germany. The site will produce 140,000 tonnes of POM per year. POM is a thermoplastic polymer made from formaldehyde and used for a wide range of applications that demand high stiffness, low friction and high stability.
Arkema to create R&D in China
French chemical company Arkema has announced intentions to create its first R&D centre in China. The site will be located at Changsu near Shanghai, where the company already has significant production capacity. Researchers will begin working at the site in 2012.
Sinopec to buy Daylight Energy for C$2.2bn
Chinese petrochemical giant Sinopec has struck a deal to buy Canadian oil and gas firm Daylight Energy for C$2.2 billion (?1.4 billion). The deal gives Sinopec access to over 300,000 acres of land in Alberta and British Columbia.
Energy prices to grow 70 per cent in 20 years
The big chemical companies talk a lot about energy. Here's why: according to a new report from Roland Berger energy prices will grow 70 per cent over the next 20 years. The four industries investigated - 'basic chemicals, paper and cardboard, metal production and the processing of non-metallic mineral products' - should invest
23 billion (?20 billion) in efficiency technology by 2050 to realise energy cost savings of more than
100 billion. This will not only mitigate to some extent the rise in costs, but also stoke the economic fires with new jobs and business.