New rules will ban making and importing most mercury-containing products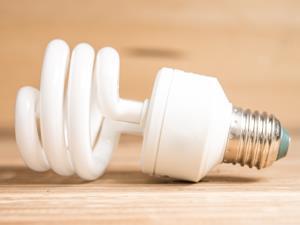 The Canadian government is pressing ahead with new rules that will prohibit the production or importation of most products that contain mercury, or any of its compounds.
The new regulations are the first of their kind in Canada. They will set limits on the maximum quantity of mercury allowed in some 'essential' products like compact fluorescent light bulbs, fluorescent tubes and neon signs.
Certain key products that are determined to have 'no technically or economically viable alternatives', such as some medical and research applications and dental amalgam, will be exempted from the regulations. However, for these products the regulations specify a maximum allowable quantity of mercury.
In addition, the new rules will include new labelling requirements to inform Canadian consumers about the presence of mercury in products, as well as safe handling and options for the end-of-life management of these items. 'These regulations will prevent mercury from entering the environment, thereby reducing the health risks to Canadians,' said Leona Aglukkaq, Canada's environment minister. 'Our government will continue to deliver on our longstanding commitment to protect Canada's environment and safeguard the health of Canadians.'
The Canadian government expects that its new regulations will eliminate, on average, 2 tonnes of mercury in products on the country's marketplace every year between 2015 and 2032. Simultaneously, it is anticipated that they will also reduce atmospheric mercury releases by about 4.1 tonnes by outlawing these goods.
'Canada has a particular interest in seeing reductions in mercury as many Canadians enjoy wild game as part of their diet,' the government said. 'This is important for Canada's north as food from wildlife is a dietary mainstay for people in the Arctic.'
In the last four decades, Canada has reduced its own mercury emissions by more than 90%, according to Environment Canada. More than 95% of atmospheric mercury in Canada comes from foreign sources, the agency estimates.
The Canadian Association of Chemical Distributors (CACD) has no problem with curtailing the number of products containing mercury or lowering the mercury levels of products on the Canadian market. 'It is very minimal here, so we are not concerned that this is a real issue for us,' Cathy Campbell, CACD's president, tells Chemistry World.
In October 2013, a global treaty designed to cut down on the release of mercury into the environment was formally adopted. Known as the Minamata Convention on Mercury, the treaty includes a ban on new mercury mines and phasing out existing ones, controls on mercury emissions and international regulation of artisanal and small-scale gold mining. However, it is not expected to come into force for at least another two years.