Wan Gang is first non-communist minister for 35 years
A non-communist party auto engineer has become China's new minister of science and technology.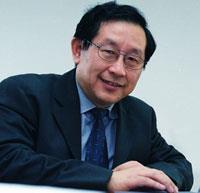 Wan Gang, the 55-year-old president of Shanghai-based Tongji University, replaced the retired minister Xu Guanhua, a remote-sensing scientist, on 27 April.
'His appointment reflects the strong desire of the top Chinese leaders to use new technologies to boost economic development,' says Mu Rongping, director of the Institute of Policy and Management at the Chinese Academy of Sciences (CAS).
With a PhD in mechanics from Germany's Technical University of Clausthal, Wan has worked in the German auto giant Audi as a senior research and development engineer for 10 years. After returning China in 2000, he led the country's new-energy auto project.
Before the promotion, Wan, who was unavailable for a comment, had never worked in a government department. But his experience in organizing the rapid industrialisation of electric cars in China might have a crucial factor in his promotion, according to Jiang Guohua, a science policy researcher at Beijing-based Central Institute of Education.
Wan joined China Zhigong Party - one of the eight so-called democratic parties led by the ruling Chinese Communist Party (CCP), and playing a consultative role in Chinese politics - in 2005. He is the first non-CCP minister since 1972. The non-CCP ministers before 1972 were mostly generals or social activists helping CCP and its chairman Mao Zedong win the ruling over China in 1949.
'This fact illustrates the Chinese leadership hopes to draw more vital forces to strengthen its science and technology capacities. This is the Chinese style of democracy,' Jiang told Chemistry World.
On 29 April, Singapore-based Chinese-language newspaper Zaobao reported that Chen Zhu, vice-president of the Chinese Academy of Sciences and also a non-CCP member, is very likely to become the next health minister in the coming year.
Hepeng Jia