Aberdeen microbiologist Anne Glover will provide the European commission with advice on science and technology
The European commission (EC) has announced that Anne Glover, a professor of molecular and cell biology at the University of Aberdeen, UK, will be its first chief scientific adviser. She will take up the post in January 2012.
Glover will provide independent advice on scientific issues, as well as opinion and guidance on science policy to the president of the EC, Jos? Manuel Barroso. Addressing delegates at the EC's Innovation Convention 2011, Barroso said Glover will 'act as a bridge with the scientific community... she will provide me with scientific advice as well as updates on major scientific and technological developments'. Glover will also act as an ambassador - communicating the scientific basis of the commission's proposals. 'We must communicate better,' said Barroso. 'A good public understanding is key to guaranteeing social acceptance of innovation.'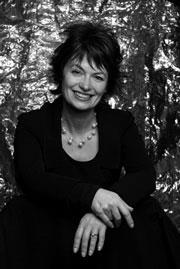 Barroso first announced his intention to create the post of chief scientific adviser in 2009, as one of a number of changes outlined for his second term as president of the commission. Barroso said at the time this reflected 'the central importance I attach to research and innovation'.
Commenting on her appointment, Glover said: 'Science, engineering and technology are key to a successful future. I'm delighted to have this opportunity to champion and work in partnership with world-leading institutions to deliver this.'
Glover's three-year term will come after five years serving as chief scientific adviser to the Scottish government, where she worked to enhance Scotland's international research reputation and address issues of gender equality in science. In 2008 she was recognised as a 'Woman of Outstanding Achievement' by the UK Resource Centre for Women in Science, Engineering and Technology and in 2009 was made a CBE in recognition of her services to environmental science.
Philip Robinson