The companies have approved a massive integrated chemical complex to be built in Jubail, Saudi Arabia
US chemical giant Dow and Saudi Aramco, the state owned oil major of Saudi Arabia, have approved a $20 billion (?12 billion) joint venture to be based in Jubail, Saudi Arabia. The new company, called Sadara, will feature 26 integrated manufacturing units at the Jubail site, producing 3 million tonnes of chemical products per year with a 'flexible' cracker capable of synthesising a wide variety of compounds.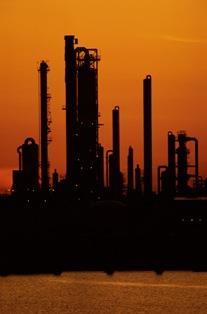 The companies will begin construction immediately, with the aim of starting production in the second half of 2015, and they say Sadara will make annual sales of $10 billion within a few years of operation.
The two companies have committed $20 billion to the project and will own equal stakes in Sadara following an initial public offering (IPO).
Jubail is an industrial city on the eastern coast of Saudi Arabia, which forms part of the Persian Gulf coast. It is home to petrochemical plants, fertiliser plants, steel mills, a large port and companies supplying a wide variety of support services.
'This premier partnership is the right economic ownership model with the right partner' said Dow chair and chief executive Andrew Liveris. Last month, he was chosen to co-chair a $500 million initiative aimed at boasting US leadership in manufacturing through investment in emerging technologies - the Advanced Manufacturing Partnership (AMP).
Sadara will give Dow a strong production base close to its customers in emerging markets. Indeed, Dow expects Sadara to offload 45 per cent of product volume in the Asia-Pacific region.
Meanwhile, the project will give Aramco a solid revenue stream and help it diversify away from oil into chemical products. Khalid Al-Falih, president and chief executive of Aramco said that Sadara would make many products that have not previously been made in Saudi Arabia, leading to industrial and economic diversification and helping to create 'thousands of high quality jobs'.
Aramco is already committed to major petrochemical joint ventures in Saudi Arabia - in 2005, it created Petro Rabigh, a $10 billion project with Japanese company Sumitomo Chemical. The company makes 1.3 million tonnes of ethylene and 900,000 tonnes of propylene per year from 23 plants.
Sadara will be responsible for marketing within a local zone of eight countries, with Dow marketing and selling on behalf of Sadara in all countries outside.
Andrew Turley