Sixth resignation from government drugs council could trigger more departures and calls into further question the council's ability to offer scientific advice
The resignation of a sixth scientist from the UK government's drugs advisory body could trigger more departures and calls into further question the council's ability to offer vital scientific advice.
Polly Taylor, a specialist in veterinary anaesthesia, quit the Advisory Council on the Misuse of Drugs (ACMD) after expressing her disappointment in the principles for scientific advice in government, published last week. Her resignation comes just as the ACMD is due to present its findings on legal high mephedrone to the home secretary, which could lead to the substance being banned.
Les King, former senior chemist on the ACMD, has warned there could be more resignations from the scientific board as advisers have time to digest the principles, casting further doubt on the council's ability to function effectively.
"If we treat scientists badly, then the government will not get good advice and we will suffer as a result" - Evan Harris, Liberal Democrat science spokesman
The guidelines were compiled following the controversial dismissal of ACMD chairman David Nutt in October last year, which prompted the resignation of five members of the council, including King. But the final draft of the principles contains a particularly contentious reference to 'mutual trust' between science advisers and ministers that many criticised as subjective and inappropriate.
In her letter of resignation, Taylor said she was 'surprised and dismayed' that the concerns of senior scientists had been rejected and these clauses retained, and that she felt compelled to resign from the ACMD due to her 'lack of confidence in the way that government will treat its advice'.
Government chief science adviser John Beddington expressed surprise at the resignation, saying that the ACMD's submission to the consultation on the principles contained a reference to advisory committees and government working together to 'reach a position of mutual trust'.
'The issue of trust is an important part of the principles and works both ways,' Beddington said in a statement. 'Science advisers must trust that the minister will properly consider their advice and ministers must trust that they will receive evidence-based advice of the highest quality.'
Alan Boobis, a toxicologist at Imperial College London, UK, is not surprised that the principles prompted Taylor's resignation. 'The principles didn't give all the assurances the members of the various committees were looking for,' he says. A member of advisory committees on toxicity and carcinogenicity, Boobis helped formulate the original principles that were proposed to government. He says committees that report to officials with a scientific background, such as the chief medical officer, come up against less problems that those that report to ministers.
Liberal Democrat science spokesman Evan Harris heavily criticised the government's guidelines when they were published, and called on researchers to refuse to serve under them. Government had been warned that more advisers would resign if they felt pressured by ministers or lacked academic freedom, Harris said. 'Scientists are simply not prepared to be treated like Professor Nutt was,' he said. 'If we treat scientists badly, then the government will not get good advice and we will suffer as a result.'
Disquiet in the council
King, who was involved with the ACMD for 15 years before he resigned last year, is still in touch with a number of council members. 'I generally sense unease from several of them,' he told Chemistry World. 'I wouldn't be too surprised if more of them do resign - though I wouldn't want to predict that.'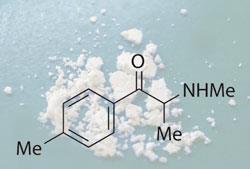 While five members of the council resigned following Nutt's dismissal, a number of advisers, including Taylor, decided to wait for the government's response to calls for principles for the treatment of scientific advice.
'We needed these principles but they have now been distorted by the government to their purposes and they're not as were originally drawn up,' says King. 'The idea of the principles is good, but it's the detail that has the devil in it.'
King also played a key role in the current analysis of the legal high mephedrone, which has hit the headlines in recent weeks. In October last year he launched an ACMD project to look into mephedrone and other cathinone derivatives, making a commitment to report to the home secretary by the end of March. After King's resignation, the ACMD secretariat decided to continue the project, and is due to report its findings today.
However, with a number of key chemists and pharmacologists leaving the ACMD over recent months, the council will have been relying on external consultants to provide the scientific advice and expertise it requires. King and two other chemists have, in fact, provided information to the ACMD as a 'gesture of goodwill' to help it formulate generic legislation to control cathinone derivatives.
However, in a recent letter to the home secretary, King and Nutt recommended that the government wait for a report on mephedrone compiled by the European Monitoring Centre for Drugs and Drug Addiction (EMCDDA) which brings together research from all member states. Due to be submitted to the European Council and Commission by the end of March, a decision to carry out a formal risk assessment will be made within 10 days and would be carried out by the EMCDDA scientific committee in July.
'There's no doubt that the European system will produce a far more substantial report on mephedrone and its harms than anyone can do nationally,' King says.
'I think it's inevitable that mephedrone will be controlled sooner or later. These won't be the last legal highs or synthetic substances - there are lots of opportunities to make synthetic chemicals which will act like MDMA [3,4-methylenedioxymethamphetamine].'
Anna Lewcock
UPDATE: After this story was published, home secretary Alan Johnson announced that following advice from the ACMD, he would act to ban mephedrone and related compounds as soon as possible. A formal ban could come into effect within weeks, with mephedrone and cathinone derivatives categorised as Class B substances under the Misuse of Drugs Act.