Joining the EU will offer Croatian researchers access to more funding but they may find it difficult to secure
As Croatia prepares to join the EU, the impact on its scientific community is likely to be mixed, with additional funding from outside counterbalanced by a disorganised national system.
The country is set to become the 28th member state following the signing of the country's EU Accession Treaty by Croatian and EU leaders in December. The hope is that by joining the EU, set to take place on 1 July 2013, additional funding and research opportunities will open up for Croatia's scientific community.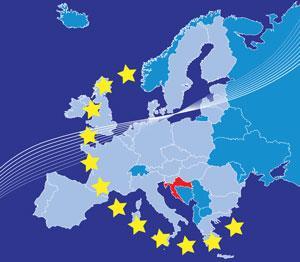 'In Croatia, there is not competitive funding, but funding of a great number of projects with relatively small funds,' says Sandra Milovanovic, assistant to the president of the board of the Croatian Science Foundation. 'The system of national research funding is not clear or established, nor are the national priorities. This has to change, and the best scientists and research have to be funded and supported through a competitive system based on international peer review.'
Finding funding
'Joining the EU will certainly have positive influence due to availability of funding and integration into the European Research Area, but also in the accumulation of knowledge and economic growth,' says Milovanovic. With limited national resources, access to this additional funding will be particularly important she says, but will require a competitive and effective national funding programme.
Unfortunately, finding money for research in the country is still not easy. 'Croatia has not yet recovered from the recent war, and already finds itself in a large global financial crisis,' explains Vesna Tomasic, of the University of Zagreb's faculty of chemical engineering and technology. 'Political events are very turbulent and we are currently witnessing changes in political structures in our country. All this greatly affects our economy, social awareness, as well as the state of science and research.'
The EU's Europe 2020 goals call for 3% of the union's gross domestic product (GDP) to be invested in research and innovation. While national targets vary, Croatia currently falls far short at just 0.7% of GDP in 2010, down from 0.83% in 2009 and 0.9% in 2008. Along with changes to the funding system, increasing this sum will be one of the country's biggest challenges, says Milovanovic.
New kids on the block
The most recent EU expansions, in 2004 and 2007, added a further dozen member states to the existing 15. These countries, largely located in southern and eastern Europe, recently complained of difficulties in accessing EU funds when competing with countries with better developed research and innovation infrastructures.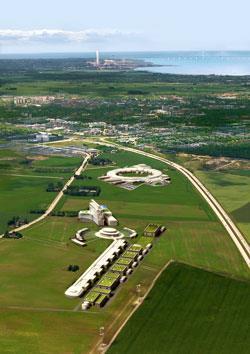 Scientists in Hungary hoped that the country's entry to the EU in 2004 would improve research infrastructure, according to J?zsef P?link?s, president of the Hungarian Academy of Sciences. Unfortunately, he says, this did not materialise. To an extent, this is a result of competition with other European countries, 'and partly it's our fault that we did not have experience in how to convince the European community to bring large projects here,' says P?link?s. For instance, Hungary recently lost out to Sweden as the location for the European Spallation Source - a new
1.4 billion (?1.2 billion) neutron science research facility. Nonetheless, there have been some successes: the country will host one of four facilities of the Extreme Light Infrastructure, a pan-European facility aiming to house the world's most intense lasers.
'We thought that Europe would become more cooperative and less competitive inside, and that hope has probably not been fulfilled,' says P?link?s. 'But this is true for the whole European Union - national competition is still stronger than European cooperation, and that is somewhat of a disappointment for small countries.' EU membership has, however, seen Hungarian researchers much more involved in evaluating research from different organisations, says P?link?s.
Scientists in Slovenia found EU membership brought improved access to funds and materials and better mobility for researchers, says Primoz Pristovsek, head of the Slovenian Research Agency's Department for International Cooperation. The challenge, he says, is in meeting and exceeding standards of excellence in the EU. 'The work of the Slovenian Research Agency would be much more difficult outside of the EU; the EU provides an excellent background for progress - the work and effort, however, has to be done nationally.'
Getting a move on
While Pristovsek notes increased researcher mobility as a benefit, P?link?s cautions that it can also pose a threat: 'Free movement of people is a disadvantage for a country where the salaries are lower and the research infrastructure is not so developed.'
Hungary's brain drain prompted the launch of the country's Momentum Programme in 2009, a multimillion-euro system of grants to lure back talented Hungarian researchers.
Until 2013 Croatia will act as an 'observer' in the EU, and plans to hold a referendum on its accession on 22 January. It will have been a 10-year journey from the country's application to join the EU in 2003, but the nation will need to continue to evolve to make the most from EU membership. 'The benefits that we will achieve will depend mostly on ourselves and our ability to adapt,' says Tomasic.
Anna Lewcock