Revised European regulations alow drugs to be approved faster
A European scheme to speed up the assessment and approval of medicines that meet serious public health needs has just begun to bear fruit.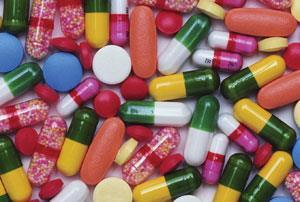 Just under a year since the full implementation of the scheme, in July 2006, the European medicines agency (EMEA) announced the conclusion of its first accelerated drug assessment. On 27 April, the agency's Committee for medicinal products for human use (CHMP) recommended the approval of Soliris (eculizumab), a monoclonal antibody for the treatment of a rare blood disorder. The review took 147 days, just three days short of the 150 day maximum time limit set under the scheme.
It's not the fastest drug assessment ever conducted by the agency but it sets a precedent - there is now a specific platform to speed the approval of new medicines of major public health interest. 'The maximum 'normal' review time is 210 days,' Martin Harvey, spokesperson for the EMEA, told Chemistry World. 'We had already reviewed some products in a reduced timeframe on an ad-hoc basis. Some of the fastest review times were for Aids and cancer products in particular, but without a specific legal basis to accelerate one application over others this was always difficult to achieve.'
According to David Brasseur, chairman of the CHMP, drug companies had called for a faster review process for some time. 'It is often the case that completely novel drugs address an unmet medical need and it is important to try to get them onto the market quickly,' he said.
Candidate drugs must meet strict eligibility requirements - only four out of 13 requests for accelerated assessment of drugs have been accepted so far. The EMEA says that details of the other products that had been accepted would not be divulged whilst they are still under review.
But even making it over the first hurdle of being accepted does not guarantee that a product will be speeded all the way through the assessment process. 'If, at any point during the evaluation we discover major issues that are not considered solvable in 150 days, we resume the normal timetable,' explained Brasseur.
A special case
Soliris is already approved in the US for the treatment of paroxysmal nocturnal hemoglobinuria (PNH), a rare and life-threatening disorder caused by the immune system's destruction of red blood cells (haemolysis), a result of defects in the red blood cell membranes.
The membrane defects cause them to be recognised as foreign pathogens by the body's immune system. Complement protein complexes then bind to the defective membranes, tagging the cells for destruction by immune cells called macrophages. This chronic haemolysis can result in symptoms including severe anemia, kidney disease and blood clots (thromboses). Soliris is a monoclonal antibody that binds to complement proteins and prevents the destructive tagging that aids and speeds up haemolysis.
According to the drug's developer, US pharmaceutical company Alexion, no specific therapies for PNH exist in Europe. 'Currently PNH patients have to undergo regular blood transfusions or bone marrow transplants to manage their symptoms,' an Alexion spokesperson told Chemistry World.
Alexion was also the first company to benefit from special incentives developed by the EMEA for small and medium sized enterprises (SMEs), to entice them to brave the minefield of formalities associated with accelerated assessment. 'The incentives are mainly financial, for example, we provide a 90 per cent reduction in certain fees,' said Harvey. 'There are also practical aspects. We have a dedicated 'SME Office' whose job is to assist companies as they move through the regulatory processes, from seeking protocol assistance with their clinical trials through to applications for marketing authorisation.'
David Keiser, Alexion's CEO, told Chemistry World that he was pleased with the CHMP's judgement and with the support that his company received from the EMEA. 'The fees for scientific and procedural advice from the EMEA were either substantially reduced or delayed,' he said. Under certain conditions, fees are only payable if market authorisation is granted, allowing SMEs to utilise the scheme on a 'no win no fee' basis, with no financial risk.
Due to the rarity of PNH, Soliris has been designated an 'orphan medical product', allowing Alexion an extended monopoly on drug sales and special protection of their patent. The company hopes that all PNH patients will be treated with their new drug - they can now get a jump start on their European marketing campaign.
Victoria Gill
Guidelines for the submission of a request for accelerated assessment can be found on the EMEA website.