US Food and Drug Administration revises previous stance on bisphenol A, admitting it does have concerns over the safety of the controversial chemical
Rebecca Renner/Pennsylvania, US
The US Food and Drug Administration (FDA) has revised its position on the possible developmental health risks from bisphenol A (BPA), the controversial and widely used ingredient in hard plastic bottles and food packaging that it declared safe in 2008. The shift aligns FDA more closely with US public health agencies that have already expressed concerns about such effects.
FDA said on 15 January that it had 'some concern about the potential effects of BPA on the brain, behaviour and prostate gland in foetuses, infants and young children.' In expressing the concerns the agency is giving more credence to 'recent results from novel toxicological approaches that look at subtle effects,' it said.
To limit children and infant's exposure, the FDA suggests that people should throw away scratched or worn bottles made with BPA because it can leach from the scratches. Children's drink containers made with BPA also should not be used for very hot liquids, the agency advises.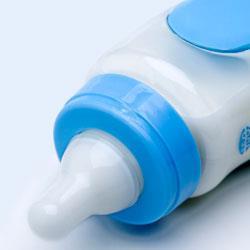 Health officials have said that there is no proof BPA harms humans: 'If we thought it was unsafe, we would be taking strong regulatory action,' said Joshua Sharfstein, the FDA's principal deputy commissioner at a news conference. He added that 90 per cent of baby bottles manufactured for the US market no longer contain BPA.

US agencies have previously clashed over the plastics component. In 2008 the FDA judged BPA safe. But a National Toxicology Program (NTP) evaluation disagreed, noting 'some concern' that BPA exposure during pregnancy or infancy might impact a child's long-term health. Both FDA and NTP are part of the US Department of Health and Human Services.
Now the FDA agrees. 'At this time we share the perspective of the NTP of some concern of health effects of BPA,' FDA commissioner Margaret Hamburg said. 'In the interim, as a precaution, the FDA is taking reasonable steps to help reduce human exposure to BPA,' she added.
The American Chemistry Council, a major chemical manufacturers' trade group, said that FDA's statement 'confirms that exposure to BPA in food contact products has not been proven harmful to children or adults'. Steve Hentges, executive director of the group's polycarbonate/BPA global group told Chemistry World that they 'would agree that more research is appropriate for some open questions about BPA,' and that the group supported the FDA's 'well conceived' research plans.
Alex Formuzis of the Environmental Working Group, an environmental advocacy group, applauded the FDA move. 'This is a great step forward. For the last decade FDA proclaimed the safety of BPA while scientific studies piled up showing problems,' he says.
In October 2009 the US government announced it was ploughing $30 million (?18.5 million) into BPA research, including FDA studies and 10 two-year animal and human projects covering both developmental and adult chronic exposure.