A cheap and accurate fluorescent sensor to determine if food is safe to eat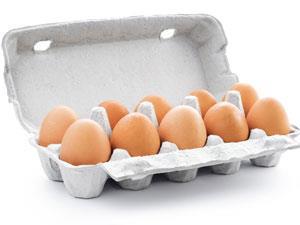 Scientists in the US have developed a
cheap fluorescent sensor for food spoilage
that could be as easy to use as litmus paper.
'Use-by' dates on food products can give important guides as to whether the product is still safe to eat. However, they can be severely inaccurate. This leads to huge amounts of food waste, as supermarkets (and many consumers) dispose of anything that has exceeded this date, regardless of whether the food is actually spoiled.
Although accurate sensors for food spoilage are available – such as electronic noses and other fluorescent sensors – they often involve cumbersome or complicated procedures or lack generality, which makes them unsuitable for use in real-world applications.
Eric Kool and his team at Stanford University, California, have created a cheap, simple sensor that could help mitigate this wastage. They used sequences of oligodeoxyfluorosides (ODF; fluorophores attached to a DNA backbone), whose fluorescent response upon UV excitation changes colour in the presence of gaseous analytes produced by bacteria or mould.
In addition, the dyes can be printed on paper using commercial inkjet printers, which would give them the ease of use and widespread applicability of litmus paper.
'Different sets of ODF ink solutions – one sensitive to meat spoilage, another sensitive to moulds, etc – can be put in commercial inkjet printer cartridges, and people can print them and put them in containers of desired food products,' explains Hyukin Kwon, one of the researchers on the project. 'The sensors can also be printed already and sold as testing strips.'
Ying Liu, an expert in bioanalytical chemistry, praises the novel approach, particularly the use of the inkjet printer. 'Other people who are developing food sensors are not at that level yet,' she says. She also points out that this could lead to much cheaper sensors than existing ones. However, she stresses that there is still work to be done, such as improving sensitivity. 'As a food sensor, it needs to be really sensitive and specific,' she says. 'Just to say [detection of] sulfur or nitrogen-containing metabolites is not specific enough.'
Kool and his team agree that this is an area to work on and are planning to search for more suitable oligomers from their large library of oligodeoxyfluorosides, as well as studying how specific analytes affect the fluorescence change. In addition, they plan to improve the stability of the ink and improve consistency of the response.
References
H Kwon, F Samain and E T Kool, Chem. Sci., 2012, DOI: 10.1039/c2sc20461d