Polymer promotes longer charge intervals for high energy batteries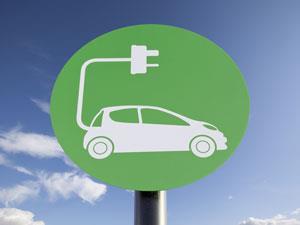 Scientists from the US and China have identified
a polymer that makes lithium sulfide batteries last longer
.
Amongst batteries in-use today, lithium ion ones produce more energy per unit mass than most others. However, electric vehicles demand even higher energy batteries with longer charge intervals.
Lithium sulfide batteries can hold much more energy than present-day lithium ion batteries but are limited by their short battery life. This is due to an irregular dispersion of lithium in their electrode slurry, as well as soluble polysulfides being lost when they dissolve in the electrolyte.
Initial numerical modelling followed by lab tests lead Yi Cui at Stanford University and his co-workers to discover that polyvinylpyrrolidone (PVP) can be used to hold a battery's lithium sulfide and polysulfides during cycling. The PVP allows lithium ions to spread out more smoothly throughout the cathode, preventing the formation of large particles and minimising the loss of polysulfides. What results is a battery with a much longer lifespan – even after 500 cycles, the decay in the battery's capacity was found to be extremely small.
'The potential impact is huge,' says Cui. According to him, using these materials in electrical vehicles, would produce very high energy over a prolonged battery life. Cui estimates that in the future, cars using these batteries will be able to run 200–300 miles – roughly the distance between London and Paris – before needing to be recharged. It could also improve the way we store energy from solar and wind power, onto electrical grids. As sulfur is cheap and readily available, using it may reduce the cost of batteries.
'This is a significant achievement,' comments Arumugam Manthiram, Director of the Texas Materials Institute in the US and an expert in low-cost materials for clean energy technologies. 'It provides a guideline for developing advanced lithium sulfide cathodes for practical applications.'
Cui's plans to improve their current design are already well developed, but he recognises that such improvements will take time. If all goes well, their new battery design could be commercialised within the next decade.