The momentum for growth of China's science and technology budget has slowed this year, according to the New Year's fiscal plans
China's science and technology (S&T) budget has increased by 12.5 per cent compared to last year, but its growth momentum has slowed, according to the New Year's fiscal plans revealed in a meeting of the National People's Congress (NPC), China's legislature.
According to the central government's fiscal report given to the NPC on 5 March, the central government plans to spend Yuan194.4 billion (?18 billion) on S&T in 2011. Although the budgeted S&T growth is higher than last year, the momentum for its dramatic increase - often around 20 per cent - in the first decade of the 21st century has gone.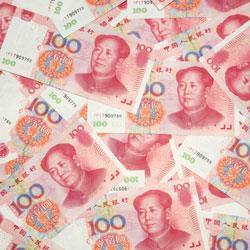 In 2009, the S&T spending by the central government was Yuan151.2 billion, an increase of 30 per cent compared with 2008. The 12.5 per cent growth rate this year is only slightly higher than the overall budget growth for 2011, which is 11.9 per cent. In previous years, the S&T budget growth was often much higher than the overall budget increase.
'After several years of high-speed growth, the total amount of China's S&T budget is not small, but the key is that it is efficiently and reasonably spent,' says Fan Chunliang, a senior research fellow at the Institute for Policy and Management at the Chinese Academy of Sciences, Beijing.
While the increase in S&T budget has been welcomed, there are concerns that the money is not efficiently spent, particularly for large projects. In September 2010, two scientists, trained overseas, Rao Yi at Peking University and Shi Yigong at Tsinghua University, published an editorial in Science magazine1 suggesting that in big research programmes non-scientific factors such as personal links have overtaken scientific excellence in making funding decisions.
In his report to the NPC, China's Premier Wen Jiabao, stressed that industry should increase spending on research and development (R&D), and share instruments and infrastructure more widely with public institutions. He promised that by the end of 2015, China's total R&D expenditure should reach 2.2 per cent of the nation's gross domestic product (GDP). The figure was Yuan698 billion in 2010, accounting for 1.75 per cent of the nation's gross domestic product (GDP), according to the National Statistics Bureau on 28 February.
Chen Yiyu, director for the National Natural Science Foundation of China, says that the fiscal input from the central government to his foundation for 2011 will be Yuan12 billion, a rise of nearly 20 per cent compared to 2010.
References
Y Shi and Y Rao, Science, 2010 329, 1128