New rechargeable batteries combine molten electrolytes, high capacity electron storage materials and oxygen from the air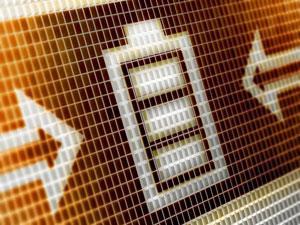 Scientists from the US have invented
a new type of battery
. The so-called 'molten air batteries' have among the highest electrical storage capacities of all battery types to date.
Inexpensive batteries with better energy storage densities are needed for many applications. For example, one barrier to the large-scale adoption of electric cars is the limited distance they can travel before their battery needs recharging.
Stuart Licht and his group at George Washington University think their molten air batteries could be the answer. They made three different versions of the battery using iron, carbon or vanadium boride as the molten electrolyte. Just like metal–air batteries, molten air batteries use oxygen from the air as the cathode material instead of an internal oxidiser, which makes them light. And similar to very high energy density vanadium boride–air batteries, molten air batteries can store many electrons per molecule.
Another important advantage of molten air batteries is that, unlike some other high energy batteries, the molten air battery is rechargeable. The high electrochemical activity of their molten electrolytes enables electrons to be stuffed back into the electron-storing material via unusual electrochemical pathways.
'The high storage capacity of these batteries is extraordinary to observe,' says Licht. He was also surprised by the stability of components made from steel and nickel foil in the diverse range of molten electrolytes.
'This is the first report of a rechargeable high temperature air battery,' says Derek Fray, a molten salts expert at the University of Cambridge in the UK. 'It will be fascinating to follow the technical development of this important innovation.'
The group are now working on understanding and optimising the science and engineering of the new molten air batteries and think that their work will encourage others to research alternative molten air battery chemistries. Licht is optimistic: 'the basic components – inorganic salts, nickel and steel – are readily available and inexpensive. Depending on the rate of scale-up, we might see molten air batteries used two years from now.'