Drug company accuses India of failing to comply with WTO patent regulations.
The Indian government's patent laws have been put on trial. Swiss pharmaceutical company Novartis has accused the government of failing to comply with World Trade Organisation (WTO) rules after it refused to grant the company a patent on its cancer drug Glivec.
India signed up to the WTO's Trade Related Intellectual Property Rights (Trips) patent regime when it joined the WTO in 1995. As a developing country, it was granted a transition period of 10 years to bring its laws in line with Trips. Novartis now claims that the failure to acknowledge Glivec as an innovative drug means that India is operating outside these regulations. The Indian government rejects the claim, arguing that Glivec is an existing drug with only a minor alteration.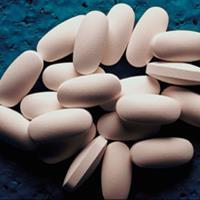 The French charity Medecins sans Frontieres (MSF) relies on drugs produced in India and is urging Novartis to 'back off'. 'So much of the developing world depends on generics,' Sheila Shettle from MSF told Chemistry World. 'The Indian government is trying to maintain its populations' access to affordable treatments by preventing companies like Novartis from repeatedly patenting new versions of existing drugs. If companies are able to do this in India, generics would be threatened.'
More than a quarter of a million people have now signed an MSF petition urging Novartis to drop the case, so that poor patients can continue to have access to cheaper generics. But Novartis says that patents help patients by stimulating the long-term research and development of much-needed new therapies.
Meanwhile, the Thai Ministry of Health has used an emergency safeguard in the Trips regulations to withdraw existing patents for two drugs and grant a compulsory license for the production of copies. Generic versions of Kaletra, an HIV treatment made by Abbott Laboratories, and Plavix, an anti blood clotting pill made by Sanofi-Aventis will now be manufactured in Thailand.
A spokesperson for Novartis cited the Thai case as an example of the WTO's safeguards for poorer countries working successfully. Under the regulations, governments can declare a national state of emergency, and issue compulsory licenses for the production of generic copies of drugs without consulting the foreign patent holder.
But both Abbot Laboratories and Sanofi-Aventis have expressed disappointment and surprise at the move. Abbott laboratories issued a statement saying that it does not view the actions of the Thai government as legal.
National Emergency?
Sanofi-Aventis has called for the safeguards to be clarified. 'It is not clear in these rules, what constitutes a national state of emergency,' a spokesperson from Sanofi-Aventis told Chemistry World. 'Plavix is a life-saving cardiovascular drug but we don't think that cardiovascular disease can be described as an emergency situation or an epidemic. A major public health concern is one thing, a national emergency is quite another.'
Margaret Chan, director general of the World Health Organisation (WHO), confirmed in a letter to the Thai government that politicians had acted within their rights. 'Whether they have carried out all of the necessary steps in this case is for the WTO to decide,' a WHO spokesperson told Chemistry World.
Ranjit Shahani, vice-chairman and managing director of Novartis India stressed the fundamental role that patent protection has in emerging economies seeking to expand a research-based pharmaceutical industry. 'This can only grow if patents are respected, allowing for collaborations with international companies and encouraging R&D investments,' he said.
Novartis is suing the Indian government in a case that opened today (15 February) in Chennai.
Victoria Gill