Patent laws leave India 'choking on China's dust' says IFPMA
Swiss-based drug firm Novartis has abandoned plans to set up R&D centres in India, after its petition challenging the country's patent law was thrown out by the High Court in Chennai.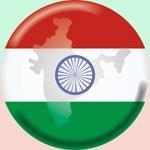 Novartis filed the suit earlier this year after its initial application for an Indian patent on their cancer drug, Glivec, was refused. The legal challenge referred specifically to section 3(d) of the country's patent legislation - a clause designed to prevent companies 'evergreening' patents on older medicines through trivial changes. Novartis contested that Glivec was a new drug that warranted a patent, and that the Indian patent systems blocked 'incremental innovation' in defiance of World Trade Organisation (WTO) rules on intellectual property (see Chemistry World, March 2007).
The case had caused a fierce debate between the pharmaceutical industry, which saw it as a disincentive for R&D, and groups such as M?decins Sans Fronti?res (MSF) who supported India's protection of its flourishing generic drugs industry (see Chemistry World, September 2007).
Shortly after the court's decision, Novartis announced that it would abandon plans to locate an R&D centre in Hyderabad. Novartis spokeswoman Carrie Scott told Chemistry World that the company had selected a site and was at the stage of finalising contracts but that the deal was put on hold during the case and subsequently abandoned due to the ruling.
'I am surprised to see that the Indian government has not reacted to Novartis' threat to cease investment,' commented Dilip Shah, director of the Indian Pharmaceutical Association. 'It should have told Novartis that they are no longer welcome to invest in India. In my view, India has reached a point where a private company should not be pushing around and threatening the government. The absence of a response encourages such behaviour in the future.'
Shooting itself in the foot
Novartis says its decision to cancel future investment is not 'punishment' for the ruling. 'We just make our research investments in countries that respect intellectual property,' said Scott. Guy Willis from the International Federation of Pharmaceutical Manufacturers & Associations (IFPMA) was more forthright. 'Limiting patents for incremental innovations flies in the face of how R&D works,' he told Chemistry World. 'Everyone in research stands on the shoulders of giants.' Willis warned that in keeping the section 3d, the Indian government was effectively 'shooting itself in the foot. This will prevent the development of an R&D based pharmaceutical industry in India. It will leave them choking on China's dust,' he said. He added that it was unnecessary to protect the generics industry with the clause, since patented drugs were often made available to poorer patients via 'Accelerating Access Initiatives' (AAIs).
Ellen t-Hoen, director of policy advocacy for MSF's campaign for access to essential medicines, said that MSF relies on both generics and AAIs. But she added that it was important to work towards a situation where innovation is not dependent on high drug prices; innovation should be encouraged instead by having governments and charities pay for R&D, thus 'putting the market in R&D rather than drug sales.'
Victoria Gill