The Royal Society has launched its complete journals archive in electronic form.
The Royal Society today launched its complete journals archive in electronic form, making it freely available online for two months.
During his early work, Robert Boyle posed the question of whether 'a fierce dog stocked with the blood of a cowardly dog might not become more tame'. This strange musing, published in 1665, came from an early paper posing the possibility of blood transfusions, now a common, life-saving medical procedure.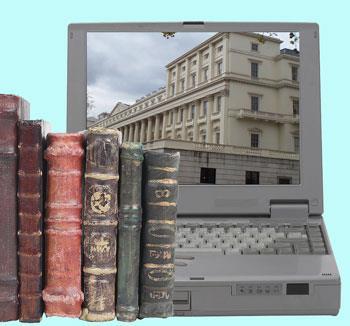 Boyle's paper is one of the earliest from the Royal Society's journals archive, which, from today, will be made freely available, allowing people access to more than three centuries of scientific research.
The archive will be available for free until December 2006, after which it will be part of the society's journal subscription package or accessible on a pay per view basis. The Royal Society hopes that access to seminal research papers, including Halley's description of his comet in 1705 and the first account of the DNA double helix by James Watson and Francis Crick in 1954, will entice people to subscribe.
'This will be a great resource for historians of science, and also very entertaining, especially with regard to the older and really influential papers,' said Charles Lusty, senior manager of publishing production and sales at the Royal Society.
Lusty told Chemistry World that the archive was put online two weeks ago in order that it could be tested before the launch. 'People have already managed to find it through their search engines and we have had a few people accessing it to purchase and download individual articles,' he said.
This is the latest move in a drive towards increased online availability of journals published before the arrival of the internet. Organisations including the RSC and the Institution of Mechanical Engineers have enabled access to their electronic journal archives. In March 2006, the RSC made its journal archive freely available in over 50 developing countries. Richard Pike, chief executive of the RSC told Chemistry World that this increased accessibility was an important move, laying the foundation to engage the wider public with science. He said that he hoped that the Royal Society's archive would have an 'inspirational' effect.
'I think this sends a very important and positive message about the importance of science within history. It enables people to see the contribution that science has made to society,' said Pike. He pointed out that work needed to continue to make the teaching of science more effective and to provide better computer access so that resources like this could be used effectively.
'The important issue now is to make sure that people who want this information have access to it,' added Pike.
Victoria Gill
Comment at the Chemistry World blog
Read other posts and join in the discussion