Pollution from the pharmaceutical sector in China is increasing as the industry booms, and it's getting harder to control
By Hepeng Jia/Beijing, China
Harbin Pharmaceutical Group, a major pharmaceutical company in northeast China's Heilongjiang Province that specialises in antibiotics, has signed an agreement with Acheng District government (a suburb of Harbin) to build a new production plant. The agreement follows a recent pollution scandal involving the company that resulted in its active pharmaceutical ingredients (API) workshop being closed.
The pollution scandal - waste gases and water that exceeded legal pollution limits were released into the environment by Harbin - highlights pollution from China's booming API manufacturing business as a major environmental challenge. According to China's official Xinhua News Agency, Harbin's new production plant will not emit pollutants above the national standard, and the first phase of the project should be completed by 2013 and should cost Yuan2 billion (?193.3 million)
API pollution problems seem to continue even after the Chinese government's increased efforts to reduce the environmental pollution from the pharmaceutical industry. In July 2010, the Chinese Ministry of Environmental Protection (MEP) released a new, harsher set of standards for the discharge of pharmaceutical pollutants into water, after it identified the industry as one of the key polluting sources. However, the fast developing API making business is frustrating the government's efforts.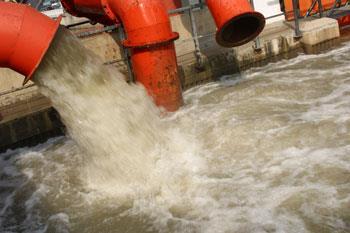 Ren Liren, director for Hebei Province-based National Engineering Centre for Pharmaceutical Pollution Water Discharges, was quoted by local media as saying that it is easier to meet the new discharge standards for conventional end drugs, but most API makers are finding it difficult to fulfill this goal.
China has become the world's largest API maker, with its two million tonnes of annual output accounting for 20 per cent of the world's total. 'Compared with other chemical industries, the costs to control pharmaceutical pollution are much higher, as many more materials are required to produce the same unit of end products, says Yu Zailin, president of Beijing-based Weiming Fortune Gene Drug Research Centre. 'There is much more diversity of pollutants in the pharmaceutical industry. This is particularly true for the API industry,' he adds.
Yang Jingliang, dean of the School of Environmental Science and Engineering of Shijiazhuang-based Hebei University of Science and Technology, agrees. 'With the development of various new drugs, more chemical compounds are discharged into environment,' he says.
Domestic pharma companies are reluctant to increase investment in environmental protection, as severe industry competition has pushed prices of products lower, therefore affecting profits. 'API exports are becoming the main new profit source for Chinese pharma companies, given the lack of output of innovative drugs,' Yu tells Chemistry World.
As it is hard for the average pharma company to invest in ways to reduce pollution, Ren suggests that a solution could be to group companies within pharmaceutical industrial parks. Every company's polluting discharges could then be processed in one place and in large amounts, he says. Yu agrees with this solution and adds that local government should invest in these common environmental facilities to reduce pollution while alleviating individual company's costs.
Meanwhile, Yang suggests that the current indicators to evaluate pollution levels in pharmaceutical discharge, such as chemical oxygen demand and the total amount of nitrogen or phosphorus are not good enough. He suggests new indicators for specific groups of chemicals should be developed along with the key technologies required for waste water processing.
Interesting? Spread the word using the 'tools' menu on the left