If implemented, most uses would be phased out within a year, with limited exemptions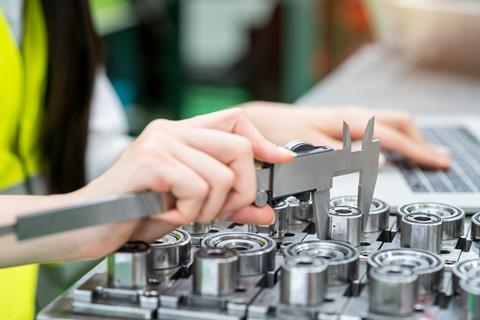 The US Environmental Protection Agency (EPA) has proposed a ban on all uses of trichloroethylene (TCE), a common industrial degreasing solvent considered to be a human carcinogen. The new rule, expected to be finalised sometime in 2024 after a stakeholder comment period, will broadly impact chemical companies, according to Lynn Kornfeld, a partner at the Denver, Colorado-headquartered law firm Holland & Hart.
TCE is used in many manufacturing processes, from production of refrigerants and tyres to battery separators, Kornfeld explains. If implemented, the rule would require most uses of TCE to be ended within a year. 'They're phasing out TCE in pretty short order, except for some pretty narrow exemptions, and as a whole most TCE uses will be phased out within 10 years,' she says.
'If you're a user of TCE in your processing, or have it in products, understanding where it is and understanding whether there are alternatives and starting to seek those now [is important], rather than being under the gun later,' warns Kornfeld.
Chemical companies should consider commenting on the EPA's proposed rule, during the 45-day comment period from 23 October . 'EPA is still seeking some input on how companies can implement this, and whether the existing chemical exposure levels are something that companies can comply with,' Kornfeld notes.
She points out that this regulatory approach by the EPA to TCE is similar to some of its recent rulemaking for chemicals like the widely used laboratory solvent dichloromethane (methylene chloride). Earlier this year, the agency proposed to ban most uses of dichloromethane under TSCA.
'Today, EPA is taking a major step to protect people from exposure to this cancer-causing chemical,' said Michal Freedhoff, who heads the EPA's Office of Chemical Safety and Pollution Prevention. 'Today's proposal to end these unsafe, unrestricted uses of TCE will prevent future contamination to land and drinking water and deliver the chemical safety protections this nation deserves,' she stated.
But the chemical industry in the US is pushing back. The American Chemistry Council (ACC) points out that TCE has several important uses in packaging and formulation, and as a solvent, where small amounts are used.
'If EPA decides to move forward with restrictions on consumer uses of TCE, it is important that it does not unnecessarily restrict valuable industrial uses,' cautions the ACC, which represents US chemical companies.

Rebecca became the US Correspondent for Chemistry World in September 2014, based out of Washington, DC, after writing for the magazine on a freelance basis since 2007.
View full profile