January was a slow starter
January was a slow starter but the last two weeks of the month saw a flurry of activity. Two stories caught my attention.
The European Foundation Statute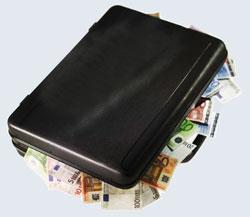 The European Commission is trying to find a solution to a funding gap in science R&D, generated as a consequence of the spending cuts implemented by many European countries. This solution, they hope, will come in the form of a European Foundation Statute (EFS), which will encourage funds from the private sector in the shape of charitable donations and will allow foundations and charities to operate across Europe.
Currently, there are thousands of foundations and charities in Europe controlling millions of Euros of investment. The advantages of funding research this way are that foundations and charities are quite quick to respond to change and tend to fund niche, blue sky activities that complement mainstream research. They are also less bureaucratic than public bodies and more willing to take risks, enabling researchers to focus on their scientific vision. However, laws and regulations regarding their formation and tax treatment vary greatly across the EU, holding back the development and operation of this type of organisation.
If the EFS were to be implemented, member states would have to introduce initiatives that encourage philanthropic donations by, for example, removing tax barriers to funds being raised and spent across borders. The EFS proposal is currently under consideration at the level of the European Commission and a feasibility study and public consultation have already been carried out.
Whatever the European Commission decides, I wonder how this initiative would truly influence the funding landscape. In Europe we haven't got such a strong culture of philanthropic giving as they do in the US. In fact, only a handful of countries such as the UK, France, Denmark and Sweden have a good track record of private not-for-profit expenditure on R&D. It is likely that not only a tax shift but also a big cultural shift will be required for this initiative to succeed.
BP and Russia in Arctic oil deal
Not long after the conclusions of the investigation into the Deepwater Horizon catastrophe were released, BP and Russian energy firm Rosneft (75 per cent owned by the Russian government) announced a deal to exploit oil deposits on the Russian Arctic continental shelf.
Although this is the first good news for the company since the oil spill in the Gulf of Mexico, this deal is likely to be highly contentious. After all, in the final report the oil spill now so strongly associated with the BP name was described as the result of 'risk factors, oversights and outright mistakes' on the part of BP and its partners. It is thus no surprise that oil spill victims have been the first to raise concerns regarding the potential environmental risks of this new venture. Business analysts, however, have been quick to follow as many do not view Russia as an entirely stable environment for investment. Only time will tell.
Bibiana Campos Seijo, editor