For more effective outreach, find your community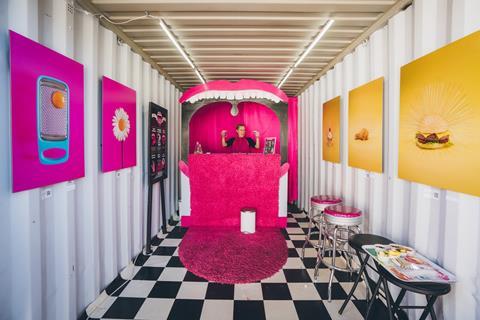 All too often, outreach involves inviting the public into our domain: the lecture halls and labs inhabited by scientists. But as well as just reaching out, we should try to meet audiences on their own terms and in places where they feel most comfortable, even if it means pushing out of our own comfort zones.
On a balmy Saturday evening in September I found myself in a subterranean speakeasy a few blocks from the Williamsburg Bridge in New York. Caveat is a bar and performance space dedicated to 'making entertainment smarter'. The venue brings together diverse performers with various experts – including scientists – to create entertaining live events for punters to enjoy along with their craft beer or soda.
Elements of improvisation
I was a last-minute addition to the evening's entertainment, in a show called Science Exclamation Point. There was nothing too unusual about my contribution – a short talk celebrating the 150th birthday of the periodic table. But what followed was a 30 minute improvised comedy set from the group Current Ex-Boyfriend. The comedians' riffs covered the scientific, personal and political aspects of my talk, and some were completely and charmingly left field.
The comic relief was welcome, allowing us to reflect on the depressing and entrenched problems of representation and diversity in science by poking fun at our institutions. The performers shared their own scientific misconceptions, which helped to reassure the audience that some parts of science can be difficult to understand. And they accentuated surprising aspects of science that perhaps we chemists have become complacent about. For example, there was an audible gasp from the audience on learning that all elements with an atomic number above 92 are human-made. This is why comedy and performance are so important for science – they can take us to new places and open up new conversations.
Guerilla tactics
The outing to Caveat was part of a public engagement workshop called Conveying Science Through Art, hosted by Guerilla Science at the New York Academy of Sciences. The workshop brought together scientists and artists – largely US based – to enhance our collaborative practice and then run a science engagement activity in shipping containers as part of a photographic festival in Brooklyn.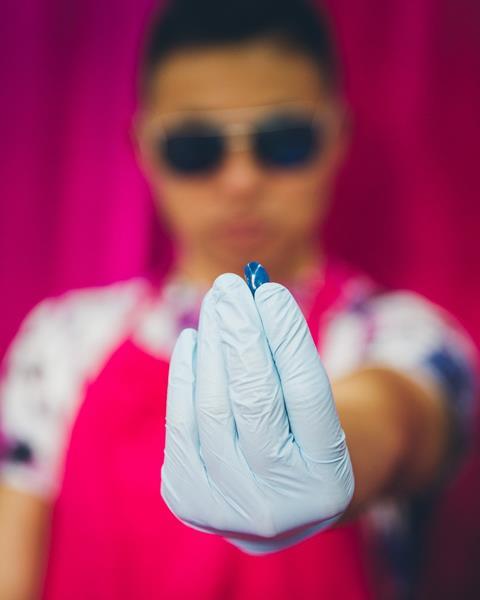 Guerilla Science is an international science in society organisation that specialises in creating immersive science experiences, particularly in non-traditional settings. Its director is Mark Rosin, an associate professor of math and science at the Pratt Institute, New York, who founded the organisation while studying for his PhD in maths at the University of Cambridge.
Even as a postgraduate student in one of the world's most elite universities, Rosin didn't feel part of the culture or social ecosystem of science. This made him question who really does feel connected to science, and to consider where he did feel a sense of belonging. 'I guess [I felt part of] slightly countercultural social scenes like the rave scene and music festivals in the early noughties,' explains Rosin. Together with a group of likeminded people working in museums, science journalism, comedy and event production, Rosin launched Guerilla Science to introduce science into countercultural events.
Much of Guerilla Science's work allows members of the public to journey through intricate 'storyworlds' where they interact with the props, characters and narratives constructed in each experience. For example, the Vaccine Assault Course is designed to clear up misconceptions about immunisation. Members of the public dress up as a vaccine and proceed through obstacles designed to represent stages in vaccine manufacture and delivery. 'By embodying [the science] and giving it a performative element, it's much easier [for the participants] to get a visceral sense and a connection with it,' says Rosin.
Serving up science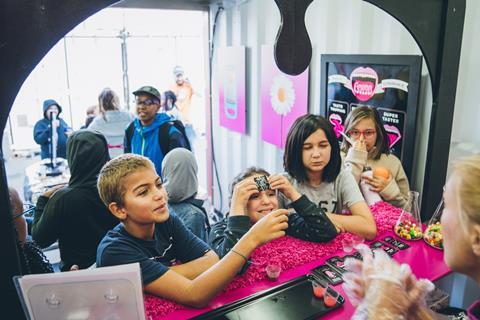 One week on from Caveat, I donned an apron and stood behind the bar at Flavor Feast, a Guerrilla Science experience where members of the public partake in taste experiments, learning about senses, psychology and biochemistry in the process. In the shipping container next door, some of my workshop colleagues were transformed into employees of the Intergalactic Travel Bureau, booking members of the public onto package tours to distant areas of our solar system. Over a few days, we talked to hundreds of people. I watched the eyes of young and old light up with surprise and delight in our transformed containers. A few people returned with friends and family and many stayed around to talk more about what they'd learned.
Afterwards, I felt reinvigorated by the experience and by the creative ways in which scientists and artists can help to centre science in our shared culture. Science needs to travel to the places where people are – not just physically, but also in terms of the things that they enjoy and the communities to which they belong. As chemists, we need to push ourselves to mix and collaborate with artists, to be brave enough to perform, and to create some immersive solutions together.