The founder of the H3D drug discovery centre in South Africa on leadership and flying with Jürgen Klopp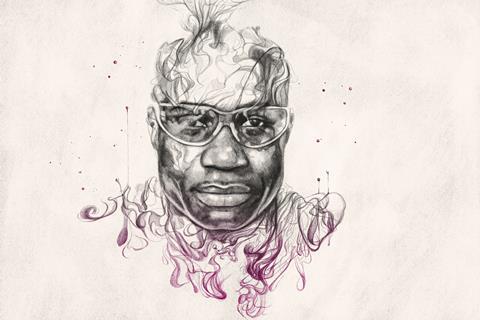 Kelly Chibale is a professor of organic chemistry at the University of Cape Town, South Africa. He also directs H3D, Africa's first and only integrated drug discovery centre, which he founded in 2010. In 2018, Fortune magazine named him one of the World's 50 Greatest Leaders. He was speaking to Emma Pewsey
I originally come from Zambia. I grew up in what you would define today as slums – we call them townships. Fortunately for me and many other people coming from those impoverished communities, the government after independence provided free education. In secondary school I had this fascination with chemistry practicals, and being able to see the colour changes, even if you're doing a simple titration. For me as a young boy who came from those tough townships, that was almost like I could see miracles in front of me.
It wasn't until I went to university that I really began to enjoy organic chemistry. I love it because of the logic. I feel like it's my calling in life. I don't want to make it sound like I knew what I was doing – I just fell in love.
In Zambia, we didn't do honours or masters degrees. So I moved from a simple BSc to a PhD at the University of Cambridge, working with Stuart Warren. And frankly, I was ill prepared for Cambridge standards. Stuart was just an amazing teacher, he really made me see things that I would never have seen before. It's also the patience and the kindness that he showed me. Because I was really, really bad, and he didn't write me off. He gave me a chance and understood where I came from.
We all get influenced by our mentors and the way that they do things. Stuart's style really worked for me. He never had a hierarchy in the group, and he expected you to take responsibility for your project. So at an early stage, I learned independence. And now what I tell students when they're in my group is that they don't work for me. They work for their degrees, they work with me.
The mistake we make is to elevate one gift above another
I expect the people I lead to take personal responsibility, and I give them the freedom to be who they are. What that does to them, and the way it happened for me when I worked with Stuart, is they feel trusted and respected. It's so powerful. And I find that the good ones really fly.
I think that you get the best out of people when they're happy. No leader should be feared, a leader must be respected. And respect is not something you demand – you earn it by your actions and what you do and what you say, and how you treat people.
In South Africa, every year the president gives a State of the Nation Address (SONA). I give the State of the Centre Address [at H3D]. I try to emphasise how important every person is. We need to respect people that order chemicals for example, or people that carry out administration. It's very easy for people to think that we can just rock up in the lab and switch on the lights, but somebody has to take care of all those things. We are all gifted. I think the mistake we make is to elevate one gift above another, because we cannot function without other people supporting us.
My philosophy in life, when I'm advising my kids or my students, is that you have to keep an open mind. I believe in taking one step at a time. The things I'm doing today, bringing together chemistry, biology, pharmacology and medicine, is not something I ever imagined I would do.
I'm a football fan – I watch the English Premier League and La Liga. I am a Liverpool supporter. Last year I ended up sitting next to Jürgen Klopp on a flight from Frankfurt, all the way to Cape Town. I said to him, Jürgen, you won't believe this. I just finished speaking about the value of partnerships at a meeting in Geneva. At the end, I stepped forward, almost to the edge of the podium, and I said, 'With partnerships, it's like Liverpool – you will never walk alone.'
I'm also a boxing fan. I call it a sweet science. And I don't really call myself a serious runner, but I run. I like to joke that I do half marathons because I'm only half crazy!
I'm very blessed. My wife really understands my calling, and we run the family as a team. So whatever I do, she does in a way, and whatever she does, I do. And I support her in whatever she wants to do, because that's her calling, and I must not stand in the way.
At home we laugh a lot. I think people are too serious. People allow stress to get to them and they stop being human. We need to be human. We are human.