The challenges and opportunities of conducting research in developing countries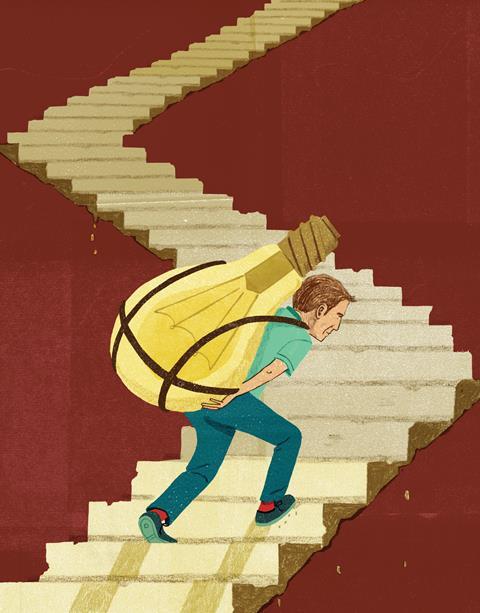 I am sitting at my desk looking at an email from a journal. The paper is fine, they say, but can we just do an extra experiment? In my early days as a principal investigator (PI), such requests brought on a sense of dread as it would often require months of research and coordination with collaborators. Why? Well, I work at a small research university in southern Thailand, and like much of the developing world, we are constantly trying to meet the demands of a system that we are often excluded from. We see this in editorial boards, key policy forums and the research that is highlighted by websites and chemistry magazines. When I first realised this I was outraged, but the truth is sadder; the research powerhouses of the world are simply unaware of the challenges we face.
When I first moved to Thailand in 2002, as a bright-eyed newly minted PI from the UK, I was confident I could make a success of the move. Had I known the problems I would encounter, I would probably never have come, but I would also have missed out on some unforgettable life experiences. Like all new lecturers in Thailand, I had no start-up funds or student scholarships, and I quickly discovered that the research grants I was eligible for provided limited funds. This meant that some of my ideas were simply not feasible given the cost of the materials and analysis involved. Moreover, without students I had to do all the research myself.
While this was initially a source of great frustration, I have come to see this as more of an opportunity. How can I do something interesting that the international community will value within the budget and time I have? This type of thinking has helped to develop my creativity and led to new ways of doing research that are simplified and more sustainable.
A far bigger challenge for researchers in the developing world is that institutional support is very poor. This can include limited access to journals, fellowships or equipment, which means that projects tend to take a long time and extensive collaboration is needed to access the skills and expertise that may be lacking in the university or even the country. Finding collaborators who are interested in your work is frequently difficult, and meeting them is even more so if you have a limited, or non-existent, conference budget.
With no tenure restrictions or preferred research themes, I was able to develop an entirely new area of research
Fortunately, collaboration is now strongly encouraged by overseas funding agencies, making it easier than in the past. Through collaboration, I have been able to do research that is more complex and of greater international interest, allowing me to become more recognised, more quickly than many of my peers in Thailand. It has also given me freedom to carve out my own career path. With no tenure restrictions or preferred research themes, I was able to develop an entirely new area of research on molecular magnetic switches, something I now realise was an immense privilege. Sadly, the introduction of tenure-like processes and increasing use of strategic themes has meant that the freedom I enjoyed is quickly vanishing.
Another problem we face is the risk of academic and intellectual isolation. I well remember my first national conference in Thailand, where my research area was relegated to the final session of the conference and I met almost everyone in the field in a single afternoon. The great thing about this is that we all know each other well and work hard for the betterment of our community, rather than engaging in pointless competition. We are also fortunate that the advent of new technologies has made connecting easier; the hive mind of the Twitter chemistry community is amazingly powerful!
So how can researchers in the established research nations help us? Firstly, engage with us. Many of us are keen to collaborate but we need an opportunity to do so. My collaborators, both in Thailand and abroad, are among the smartest, nicest people I know, and we've made some fascinating discoveries together. Secondly, when you are reviewing, recognise you may have an unconscious bias regarding papers from the developing world. We don't ask for special treatment, but rather fair treatment. Is that experiment you are asking for really necessary? Be constructive in your comments; how can we improve the paper if it really isn't good enough? Thirdly, invite researchers from the developing world to editorial boards and highlight our work.
Research impact is hard to predict, and breakthroughs can come from anywhere. It is only in working together that we can solve the problems in our shared world.
David Harding is an associate professor of chemistry at Walailak University, Thailand