The importance of providing young people with mental health support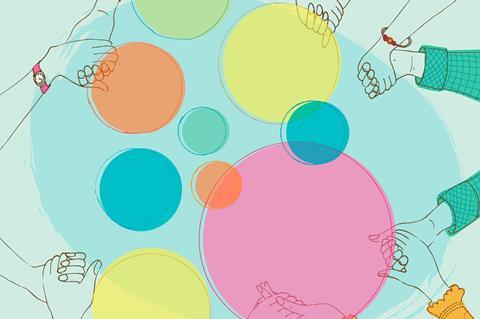 Do you feel safe openly discussing your mental health with your colleagues at work? When your supervisors or managers ask questions about your wellbeing, do you often feel that it is easier or safer to feign a smile or respond with an 'I'm okay', even if that is not the case? If so, you are not alone.
This sentiment is particularly acute in academia. According to the charity Education Support, 60% of higher education staff feel uncomfortable disclosing mental health problems or unmanageable stress to their employer. And yet 76% of higher education employees have experienced behavioural, psychological, or physical symptoms due to their work – as have 60% of employees in other professions in the UK. The cost of poor mental health per employee in the education sector is between £1203 and £1585 per year.
Not enough focus and funding is given to addressing mental health struggles among young people
While a number of work-related factors are at fault here,1 be it reductions in funding, relatively low pay, heavy workloads, long working hours or role ambiguity , a deeper examination also points to a factor that emerges much earlier on in life: a lack of dialogue around mental health awareness in childhood. Addressing and treating mental disorders is essential for the day-to-day functioning and overall wellbeing of young people, and it is particularly important since many mental health issues have an onset in adolescence.2 During this time, the brain encounters many structural changes as the process of maturation occurs, leading to an increased likelihood of disorders such as schizophrenia, anxiety, depressive disorders and eating disorders. As many as one in eight 5–19 year olds have a mental disorder,3 and those who are LGBTQIA+ and part of ethnic minority groups are impacted by mental issues the most, with racism and discrimination leading to poorer mental health and increased suicide ideation.4 And yet, not enough focus and funding is given to addressing mental health struggles among young people.
The stigma of it wafted through the air like a bad smell no one wanted to acknowledge
For me, certainly, the pressure I felt at school to achieve academic excellence left me with perpetual feelings of anxiety and an unbearable fear of failure which I decided to deal with on my own. Teachers recognised I needed help but didn't have the resources nor the language to support me. Neither did my family or friends. No one knew how to talk about mental health. And, even if they did, it always felt taboo – the stigma of it wafted through the air like a bad smell no one wanted to acknowledge. I deluded myself into thinking I had no one to turn to. Among school-aged boys, an unwillingness to seek mental-health help can lead to higher rates of suicide.5 In my case, my struggles led me down a path of self-harm.
Throughout my time in academia, conversations around mental health have been restricted to a dull murmur around the university halls, with student wellbeing as a plaster for what is a gaping wound. After a while I realised my work needed to go back to the start. Young people deserve a safe environment to talk about their mental health, and they need to be given the language to express it. They are more likely to ask for help if they have knowledge of mental health awareness and have trusted relationships with those providing them with such help. It is because of this that I started Creative Tuition Collective, a non-profit organisation that offers mental health support alongside tuition.
At Creative Tuition Collective, two professionally trained therapists hold group personal development sessions with students, where they are encouraged to discuss their mental health in a safe environment while being equipped with important coping mechanisms that they can carry with them into later life. I want to offer students what I wish I had given myself growing up. In creating awareness earlier on, we hope to see shifts in young people's attitudes that make them more inclined to seek help for mental health disorders, shifts that could create better work environments in academia where workers feel safe to talk about their mental health without fear of being judged.
References
1 M Darabi, A Macaskill and L Reidy, J. Furth. High. Educ., 2016, 41, 393 (DOI: 10.1080/0309877X.2015.1117598)
2 T Paus, M Keshavan and J N Giedd, Nat. Rev. Neurosci., 2008, 9, 947 (DOI: 10.1038/nrn2513)
3 K Sadler et al, Mental Health of Children and Young People in England, 2017: Trends and characteristics. Leeds, UK: NHS Digital, 2018
4 M Sutter and P B Perrin, J. Couns. Psychol., 2016, 63, 98 (DOI: 10.1037/cou0000126)
5 Australian Bureau of Statistics. Suicides, Australia, 1994 to 2004. Canberra: ABS, 2006. (ABS Catalogue No. 3309.0)