Sam Illingworth
Manchester University Press
2019 | 200pp | £20
ISBN 9781526127983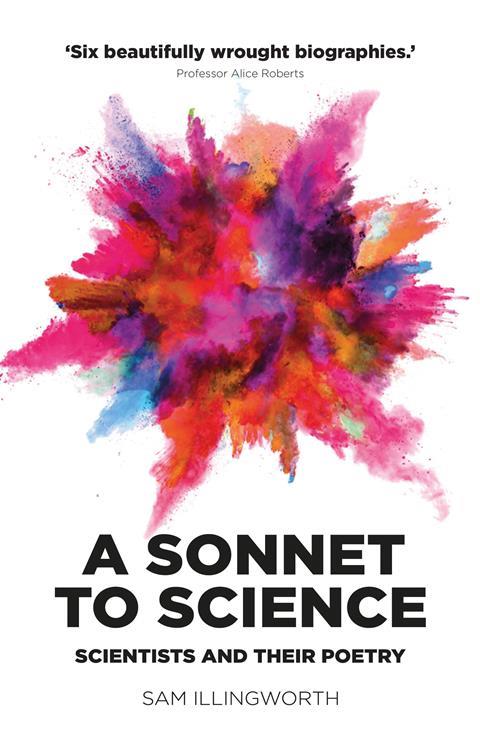 A Sonnet to Science is an exploration of the interface between scientific and creative endeavors with a specific examination of poetry produced by six prominent scientists. Sam Illingworth is a senior lecturer at Manchester Metropolitan University with an interest in effective science communication.
When writing a biography, the goal is to provide the reader with an insight into the life and mind of the subject. This is usually achieved by using their own words to reflect their thoughts and emotions at certain times; most commonly letters and other correspondence is used. But Illingworth achieves the same through the more subtle and yet deeper medium of poetry.
The book proceeds chronologically from the late 18th century onwards, beginning with the romantic era of Humphry Davy, Ada Lovelace and James Clerk Maxwell. All were working at a time of great change and rapid development in the sciences, which each chose to capture in their poetry. As well as a reflection of their scientific work, poetry is also a catalogue of personal and professional challenges. Ronald Ross, medical doctor and Nobel laureate, demonstrates this well in his poem Father capturing his loss at the death of his son:
Come with me, my son;
Thine eyes are wide for truth:
And I will give thee memories,
And thou shalt give me youth.
While it is easy to imagine an 18th century naturalist writing poetry, today's research culture often expects unwavering commitment – writing poetry and other creative outlets may be looked upon as a waste of one's time. Thankfully, this did not stop astronomer Rebecca Elson who rightly believed that poetry and science could be complimentary tools in understanding our place in the world.
The choice of poets is no doubt a selection of the more skillful; however, with the exception of immunologist and poet Miroslav Holub (from the former Czechoslovakia) all are native English speakers. It would have been interesting to feature a greater diversity of writers from further afield – both geographically and chronologically – as the development of art, culture and the sciences are often viewed in this post-Enlightenment European-centric manner. There are celebrated poets from the wider world that have also successfully held dual careers: Mokichi Saitō was a Japanese poet of the Taisho period and a renowned psychiatrist.
However, this is a small criticism and, given the quality of Illingworth's insightful writing, is more a desire that the book were longer. Overall, it is an excellent read and heartily recommended for anyone interested in the history of science.