Judith Grisel
Scribe
2019 | 256pp | £9.99
ISBN 978-1912854578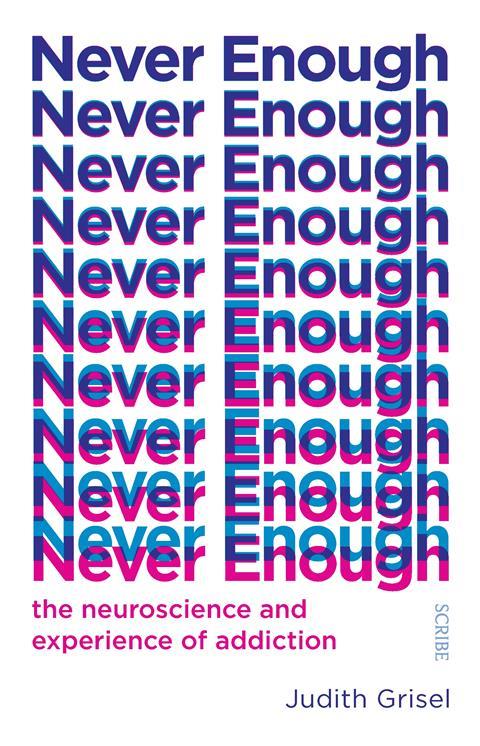 Judith Grisel started drinking alcohol at the age of 13, and spent her teens and early twenties consuming a range of addictive substances in a bid to escape from the constraints and anxieties of her life. Soon after a friend commented that 'there would never be enough cocaine for us', Grisel got clean, motivated by a plan to find a cure for the addiction that had consumed her and ended the lives of many of her friends. She is now a professor of psychology and neuroscience, researching the underlying mechanisms of addiction – though, as this book makes clear, that cure remains elusive.
In Never Enough, Grisel weaves together her personal experiences – both as an addict and a researcher – with the neurobiology behind addiction, historical details about the drugs and comments on the (often counterproductive) policies that governments have implemented to fight against drug abuse. Covering all that in 200 pages might sound like it would make for a tough read. However, Grisel's writing has a light touch that, while it doesn't shy away from the stark reality of addiction, calls for compassion for those struggling with drug dependence. The mixture of anecdote, opinion and science is well balanced, and the short chapters make it easy to dip in and out of the text.
With the exception of the first two chapters, which introduce the brain adaptation processes that underlie addiction, the book doesn't need to be read in order. You also don't need to know much neurobiology to follow the scientific explanations, though a PhD may help you to appreciate the jokes about the similarities of living through addiction and grad school.
I liked that many of the chapters were devoted to a single class of drug, which gave a comprehensive feel to the book. While much of the focus is on illegal drugs, the effects of legal substances like alcohol and coffee are also examined. Indeed, one of my most vivid memories of the book is Grisel's description of her desperate efforts to feed her coffee addiction in the middle of a desert, which in some ways was as discomforting as her tales of illicit drug taking.
While the book presents a negative view of addiction, this is not an anti-drug book. You also won't find tips for getting high or for quitting your addiction. What you will get is a reasoned, friendly and authoritative look into the complex social and biological issues that cause people to reach for a chemical fix.