Kate Moore
Sourcebooks
2017 | 479pp | £21.18
ISBN 9781492649359
Buy this book from Amazon.co.uk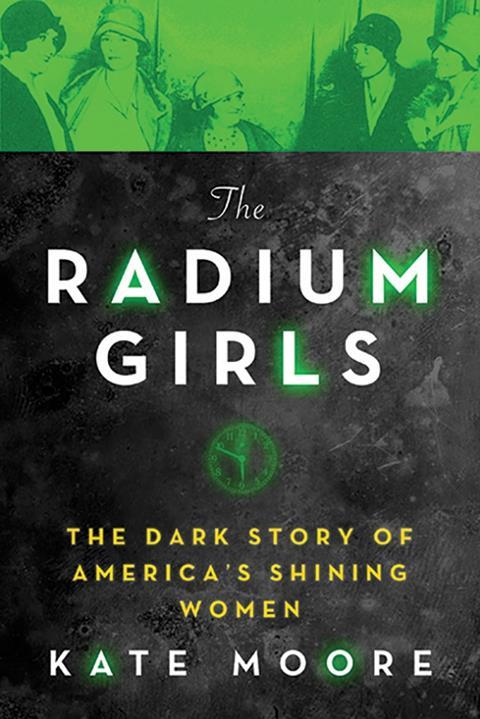 The phrase 'health and safety' – often spoken with a resigned tone and an eye roll – is considered by many to be a mechanism that slows down progress, prevents prosperity and reduces profits. But those that view completing COSHH forms, reporting near misses or adverse effects as a drudgery are misinformed. Business leaders, politicians, scientists, consumers – we all have a duty of care.
We sometimes need reminding of where health and safety came from, and why it is so very important for progress. The Radium Girls compels us to remember.
Kate Moore tells the story of the American factory workers who tragically suffered radiation poisoning from prolonged exposure to radium, which was used to make luminescent paints for clock dials in the early 20th century. Through thorough research using press reports, journals and interviews with the surviving relatives, Moore presents a vivid image of life as a dial painter. She invites us to discover the personal stories of some of those workers (Grace, Mollie, Catherine) who were so essential during the great depression and the first and second world wars. The paint they used was infused with radium, the great wonder product of the 1910s. Back then, it was everywhere from toothpaste, face creams (for the glow), to medical cure-alls. Problems arose from ingesting it; as the body recognises radioactive radium as calcium. Tragically, as the dial painters were required to shape their radium-sodden paintbrushes using their lips, ingestion was inevitable.
With sensitivity, Moore recalls a time when health and safety practices were non-existent for the girls in the studios, while the men employed to create the paint were given protective lead clothing. The law was incredibly limited on what it considered an occupational poisoning, and so to meet the mounting medical bills, restitution together with a change to the law was sought.
While reading this, I was shocked at the working practices and attitudes of those times. How could they? I kept asking myself with every gripping, desperate new chapter. 1922, when the first victim – Mollie – succumbed to the poisoning, might seem like a bygone age. However, the shocking conclusions to Moore's investigations warn us that such attitudes aren't so distant. The effects of radium contamination and poisoning are still being felt.