Join us on November 18 to learn how to use modern computational methods to optimise your approach to protein stability
Click the button below to register
November 18, 2021, 3pm GMT
Guido Scarabelli will present this free to sign up to webinar, showcasing how physics based Free Energy Perturbation (FEP) methods can accurately predict protein stability and improve the potential commercial success of biotherapeutics.
Physical stability is a key determinant in the clinical and commercial success of biological therapeutics, vaccines, diagnostics, enzymes and other protein-based products. The development of accurate computational methods for predicting protein stability can reduce the cost and time of experimental mutant design campaigns.
In this hour-long webinar, Scarabelli will demonstrate the success of FEP as a rigorous physics-based computational method, showing how it quantitatively evaluates the relative thermodynamic stability of a diverse set of proteins on a dataset consisting of 328 single point mutations spread across 14 distinct protein structures. He will wrap up the webinar with a live question and answer session.
By the end of this webinar you will have learned…
About the effects of simulation conditions on computational predictions
FEP methods to reduce cost and time evaluating mutant constructs
How experimental techniques for measuring the impact of amino acid residue mutation on the stability of proteins can be time consuming and costly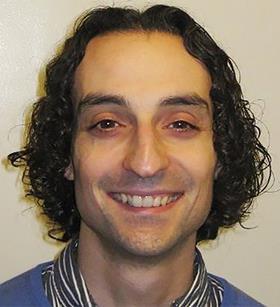 Speaker: Guido Scarabelli, senior scientist

Schrödinger is a leading provider of advanced molecular simulations and enterprise software solutions and services for its clients in the materials science research space. Schrödinger also establishes deep partnerships and collaborations with companies in such fields as petrochemical, semiconductor, aerospace, and specialty chemicals. Founded in 1990, Schrödinger has nearly 500 employees and operations in the United States, Europe, Japan, and India, as well as business partners in China and Korea.
Click the button below to register
November 18, 2021, 3pm GMT