While traditional structure-based virtual screening has been successful in finding diverse hits to advance projects, there is significant room for improvement of hit rates, diversity of hit chemotypes, available IP space explored and the potency of unoptimised hits. Ultra-large, on-demand synthesisable libraries from vendors have enabled ~100x expansion of purchasable compound space – now numbering billions of compounds – while DNA encoded libraries (DEL) can be even larger.
In this webinar, we explore how machine learning approaches can be used to more effectively screen these much larger chemical spaces.
By attending this webinar you will learn:
How the approaches make it easy and cost effective to find novel hits through virtual and DEL screens of billion compound plus libraries
How machine learning trained to experimental DEL results can reduce false negative rates
The benefits of ultra-large screens and how they could replace traditional technology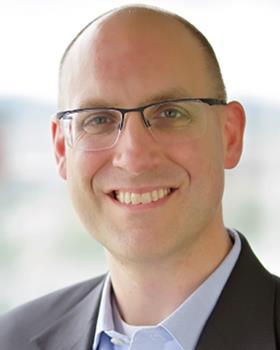 Speaker: Matt Repasky, Senior Vice President, Schrödinger

Schrödinger's industry-leading computational platform to accelerate drug discovery and materials design is deployed by leading biopharmaceutical and industrial companies, academic institutions and government laboratories worldwide. Schrödinger is also applying its computational platform to a diverse and extensive pipeline of drug discovery programs in collaboration with pharmaceutical companies and has co-founded leading biotech companies. In addition, Schrödinger is using its platform to advance a pipeline of internal, wholly-owned drug discovery programs.