Nina Notman explores the options open to scientists looking to learn more about policymaking and the inner workings of government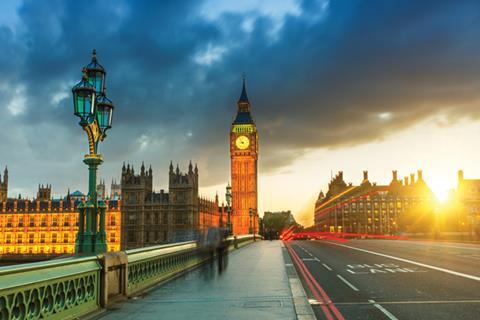 Scientists and policymakers often clash publicly. Scientists can get frustrated when they think funding is flowing in the wrong directions or they feel those in charge are failing to grasp the science at the heart of contentious issues. Meanwhile, policymakers lament the perceived inability of scientists to view their work within a wider context that accounts for social, economic and cultural factors. Neither side is blameless. Many in the scientific community do not understand well the policymaking process. But equally parliamentarians are rarely well informed scientifically or familiar with how research is conducted. There are, for example, very few UK MPs with scientific backgrounds to bridge the gap between the communities.
Globally, learned societies are working to address this by funding pairing schemes and fellowships that enable scientists to get an inside view of how government functions and to build productive relationships with policymakers. These fellowships are also useful stepping stones for those exploring the possibility of leaving the lab for policy or science communication roles.
In the shadow of Big Ben
The venerable Royal Society in the UK offers a scheme that pairs active scientists with at least two year's Post-PhD research experience with their local MPs. Each year 30 scientists – selected from both academia and industry – spend a week in Westminster learning how parliament works and shadowing a partner MP or senior civil servant. A reciprocal visit then takes place in the research labs.
In 2014, Carole Perry, a professor of chemistry at Nottingham Trent University, was paired with the MP for Nottingham South, Lillian Greenwood. At the beginning of the week we were given a tour of Westminster and introduced to the parliamentary system, explains Perry. A presentation from the director of the Parliamentary Office of Science and Technology (Post), for example, informed the participants how four-page briefings · called Postnotes – for MPs on topical scientific topics are prepared with input from active scientists. 'It was suggested that this was something where either we or our research groups could get involved,' says Perry. There were also mock meetings of the science select committee and the 'Cobra' emergency council, which meets to plan the government responses to urgent incidents. Input from relevant scientists is often sought at both these.
You might not agree with MPs, but the pairing scheme gives you an appreciation of why they do things the way they do
The scientists then spent time shadowing their partner MPs in Westminster. 'I went to all of the various activities that Lilian was involved in. This included listening to a debate on fracking, attending health questions in parliament, having people from the constituency question her on various local matters and attending a conference on the future of the rail network.' Perry also spent a day shadowing Greenwood in Nottingham.
Greenwood then visited the university, meeting Perry's research team and learning about the research being carried out there. 'She met some second year undergraduates in the laboratories and spoke to some final year students about their experiences of university, chemistry and Nottingham, and about what they were going to do next,' says Perry.
Perry describes the experience as 'a revelation'. 'It has given me a different perspective on decision-making in parliament', she says. 'There is decision-making that directly affects us in terms of funding, education, business, environment, health, and it helps if we understand something about how the decision-making process happens. You might not agree with what [the MPs] do, but [participating in the pairing scheme] does give you a better appreciation of why they do things the way they do.'
Brussels bound
Of course, it's not just policy made in the UK parliament that impacts on UK research. The European parliament plays an important role too. STOA – the department responsible for assessing scientific and technological policy options for the European parliament – offers an MEP–scientist pairing scheme that is very similar to the Royal Society's. A dozen scientists, with at least 10 years research experience, are selected to spend a few days in Brussels shadowing an MEP and being introduced to the mechanics of the policymaking processes there. Then, ideally, the MP visits the scientist's place of work.
Austrian MEP Paul Rübig has taken part in the pairing scheme twice: in 2007 and in 2011. This scheme 'helps scientists understand how politicians think and work and therefore how to communicate with them more effectively', he explains. 'It further helps them to understand how they can channel their views to politicians and also how to establish valuable links which they can use to voice their ideas, expectations and concerns in the future.' As well as the cutting edge research they get to hear about during the visits, Rübig thinks obtaining an in-depth insight into the world of scientists and researchers is also very valuable for MEPs.
First past the Post
For younger scientists wanting to learn more about policy making, Post offers three-month fellowships in conjunction with various research councils, charities and learned societies. The Royal Society of Chemistry (RSC), for example, funds two Post fellowships per year. Applicants should be studying for, or already have, a PhD. The fellows normally spend their time researching and writing a Postnote. This involves conducting literature reviews and speaking to relevant stakeholders before producing 'politically unbiased factsheets' that parliamentarians can use as resources 'when they speak in debates or ask questions or maybe even when dealing with constituents', explains the RSC public affairs manager Matt Davies. Occasionally the fellows are placed with select committees instead to help with a science-related enquiry.
During their placements, the fellows are given a 'first-hand insight into how public policy works and how our laws are made', Davies says. As well as attracting applicants with an interest in learning more about how parliament works, he says, 'it particularly appeals to people who are maybe interested in doing something around science communication'.
Alex Ferguson took part in the scheme in the autumn of 2012, when she was in the final stages of her organic chemistry PhD. 'During my PhD, I became interested in explaining science to non-scientists and also evidence-based policy,' she explains. 'I think it's important that the people who run our country have an understanding of scientific method and applying evidence to problems to find solutions, which led me to the fellowship.' During her time at Post, Ferguson prepared a Postnote on recreational drug use and driving.
After returning to university briefly to complete her PhD, Ferguson started work as a programme manager at the National Cancer Research Institute. She credits the Post fellowship with helping her secure this first job. 'The work experience was crucial – especially having practice at communicating topics that are scientifically technical. The [Postnote] publication was also a huge thing to be able to put on my CV.' Ferguson has recently moved to Bristol-Myers Squibb to become a medical science manager, where again an ability to explain science to people who aren't necessarily scientists is vital. 'That's been a theme of three jobs,' she says.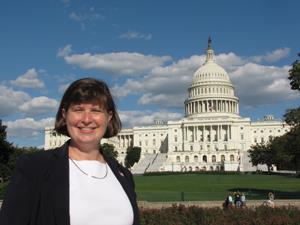 Chemists on Capitol Hill
In the US, chemists at all stages in their careers have the opportunity to do 12-month fellowships in the offices of members of congress or congressional committees. Every year the AAAS (American Association for the Advancement of Science) administers congressional science and engineering fellowships, on behalf of around 30 learned societies such as the American Chemical Society and the American Physical Society. These fellows are required to have both a PhD and US citizenship.
A year is obviously a long time to be away from one's 'day job'. But the US academic tradition of encouraging secondments does allow for this. Laura Pence, a chemistry professor of 20 years at the University of Hartford, spent the 2012–13 academic year in the office of the Colorado senator Michael Bennet. Pence supported the Bennet team on energy and environmental topics, writing briefings and recommendations. 'If an amendment [to a law] was proposed, I would write a document that said, "this is the background, these are the pros, these are the cons, this is what it does in Colorado and this is how I think you should vote",' she explains.
'I feel that scientists have an obligation to get involved in policy because we have such a different knowledge base and a different approach to problems.' When Pence returned to her academic post she found herself viewing her work with a different mindset. 'It changed how I teach, how I look at systems on my campus and nationally, and also how I look at politics,' she explains. 'I recommend it wholeheartedly.'
The AAAS also manages over 100 other similar fellowships in government departments such as the Environmental Protection Agency, the National Science Foundation and the Department of Defense. According to the AAAS, the ages of participating fellows have ranged from late 20s to early 70s, and in the year immediately following their fellowship 40–50% of fellows continue working in the policy realm, 20–25% return to the sector they came from and 20–25% use the experience as a stepping stone to a new career path.