Does settling on a career in academia mean you've closed off all alternative options in the future? Of course not, says Caroline Tolond
Does settling on a career in academia mean you've closed off all alternative options in the future? Of course not, says Caroline Tolond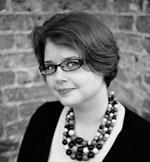 Q I've been an academic for the last 10 years but I'm wondering if it's time to look for something else as the pressures of teaching and research are no longer satisfying. I'm really unsure who would be interested in my experiences and how to go about finding other options. Can you help?
A My guess is that up until this point being an academic was your sole career aim and that considering other options is a bit bewildering. That isn't a criticism - to make it as an academic you have to be fairly single minded - but suggests to me that you'll be starting your career exploration and job search from a fairly blank piece of paper. To fill out this blank there are a couple of techniques that I can suggest. None are quick fixes, but they should help you to work towards a new and satisfying career path.
Firstly, review where your job connects with other organisations. Consider non-academic roles within the university, the wider higher education community and roles outside the education sector. For example, you may have contact with research councils, publishers, charities or companies where your research is applied. If you can, identify the job titles of specific roles within these areas and make a note of them.
Also start to expand your personal network as it will increase your awareness of other career ideas. You can do this either through attending conferences and events, but also by using LinkedIn or MyRSC and working through the contacts your network has. These online tools can also provide valuable information about companies as you are able to search for organisations to view the types of roles they recruit to and where former employees have moved on to. Use this information to build up a map of possible alternative careers. One tool that can be helpful is to plot links to companies and individuals on paper to provide a visual representation of the contacts you have. The process of writing things down can also provide a tangible way of monitoring your progress and manage your thoughts through the exploration.
Once you've mapped and grown your network note examples of projects you've carried out with these groups and/or individuals. Pull out the details, such as what your role was, what you achieved and include relevant numbers, such as budgets and project size. When making a career transition it is these details that highlight your relevant experience that helps to make a good case for a recruiter to interview you in the first instance.
At this point start to narrow down your ideas by reviewing the careers and jobs you've listed so far and identifying two or three areas that really appeal. This could be types of jobs (for example grant making, which could include roles within charities, such as the Wellcome Trust or Cancer Research UK and research councils) or jobs within specific companies in a catchment area you'd like to stay in. Use these to drive your job search online on aggregated job boards (such as www.indeed.co.uk) or specific, niche job sites (such as charity job sites or jobs.ac.uk) and use the results to find roles you may not have considered or further refine your job search.
There may be a time when you need to start applying for jobs, so draw up a schedule for your search so that you know when you need to start focusing your approach and applications. This timeline should include space to carry out a major reshuffle of your CV, as the academic format will not be suitable for non-academic positions. When redrafting your CV go back to the experiences you mapped on your contacts and draw examples from this, focusing on the transferable elements. Use the language from job adverts to reframe your experiences for new non-academic roles.
Finally if you find that you aren't successful in getting interviews then review your applications - if you are an RSC member you can seek advice from the careers team - and identify weak spots. If you think that you are lacking experience in particular areas then either try and identify a role that you could use as a 'stepping stone' or look out for professional development opportunities, which could be courses, projects or things outside of work that provide the experience you need.