Careers with sustainability and the environment at the core can take many different forms
'I really love chemistry, but how do I marry this with my lifestyle?' was a question Natalie O'Neil, director of higher education at Beyond Benign, asked herself when considering the next step of her career. 'I got into chemistry because I want to solve problems, but I want to do it in sustainability.'
There are many career possibilities at the interface of science and sustainability, ranging from hands-on chemistry to roles more focused on management or communication. Here, four people working in the environmental sector share their career stories to give a small flavour of the variety of jobs available.
Freya Squires: Instrument scientist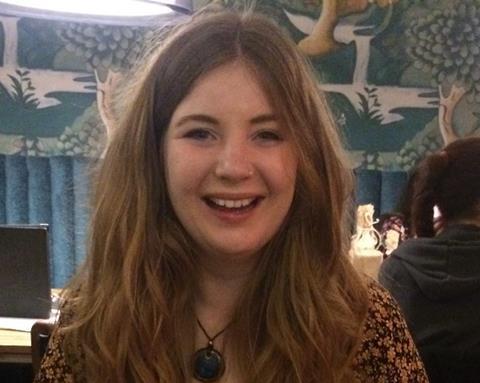 Freya Squires works at the British Antarctic Survey (BAS), which has research stations in both the Arctic and Antarctica and staff based in Cambridge, UK. Squires is part of the tropospheric chemistry group and looks after the suite of atmospheric instruments.
The day-to-day as an instrument scientist involves ordering spare parts, contacting manufacturers and carrying out general maintenance. 'Recently what I've been doing is testing equipment that's going south [to Antarctica],' explains Squires, 'we've got an instrument and we're like "how can we break this? What kind of failure is going to happen? What weird Windows update is going to happen?"'
'I've trained as a chemist, but there's a lot of overlap with engineering work,' says Squires, whose day also involves physically taking apart equipment and applying basic electronics. 'It's just about a willingness to learn and be open.'
Squires is also responsible for analysing and processing data before submitting it to various databases. 'You meet lots of people because you're trying to facilitate their science, as well as your own,' Squires says. As researchers from different institutes will request data from the poles, 'it's a really nice way of being in touch with what's going on in the community.'
Squires will be heading to a research station in Antarctica called Halley over the summer months, the UK's winter. Squires explains they have been looking to automate instruments at this station, as it's only safe to go in the summer. 'The main thing I'm going to be doing when I go down this year is deploying the carbon dioxide and methane analyser so we can look at concentrations,' says Squires.
Halley is a unique platform for observing the atmosphere because it's not affected by much human activity. 'You've also got ice cores, so the atmosphere is kind of trapped in the ice – as the snow falls it gets trapped inside and freezes over,' explains Squires. 'You've basically got this history of the atmosphere, and that's kind of how we know what happened with greenhouse gases.'
The training before going to Antarctica ranges from first aid to more specific training like dealing with chemical spills. As only around 35 people will be going down – including scientists, chefs and engineers – it also includes having difficult conversations: 'you're the only people there, so don't fall out!'
'If you're interested in any kind of environmental science, there's a lot of dealing with big data sets and continuous data sets,' says Squires, who recommends learning to code. 'You don't have to be brilliant at it, but if you've got an understanding of how to work with big data sets, manipulate them and process them, that is super useful.'
Barbara Olioso: Green chemistry consultant
If working somewhere with sunny days of -10°C is a bit too cold, there are also green chemistry jobs you can do from the comfort of your own home.
Barbara Olioso is the managing director of The Green Chemist, providing advice and support for cosmetic companies wanting to manufacture more sustainable products. After completing a doctorate in chemistry at the University of Venice, Italy, Olioso moved to the UK and completed a master's in food science and technology and applied this when working on soft drink formulas. After a chance encounter, Olioso moved to cosmetics and developed the first organic eau de toilette, and 'the rest is history'.
'I set up my own consultancy [The Green Chemist], doing all sorts of things using the experience from all these places,' says Olioso, who advises start-ups, small and medium-sized enterprises and contract manufacturers. 'Cosmetics and sustainability are really important; what's the end of life of the cosmetic? We need to address this. And, what happens once the cosmetics end up in the drain?'
Alongside consultancy, Olioso teaches an online course at SpecialChem on green alternatives to cosmetics preservation. From this, Olioso has written a book using the knowledge she has collected while working as a green chemist in cosmetics to help formulators to avoid using certain preservatives and parabens. Over the years, says Olioso, 'I had to specialise preservative systems using green chemistry ingredients from a natural origin, from renewable resources and with additional anti-microbial properties.'
Olioso works from a lab in her home, explaining that 'the beauty of working with cosmetics and green chemistry materials is that they're not hazardous'. Olioso spends a couple of days a week designing new formulations and solving any issues with existing ones. 'It's a balance between science and art, because you need to take care of sensory properties. There has to be something pleasant about it – like the fragrance.' Olioso mainly works with skincare and hair care formulations rather than makeup, where 'you deal with hundreds of pigments. Being in labs of colour cosmetics is really messy!'
'I think you need an additional degree to really help you transition into the cosmetic industry,' advises Olioso, who did an additional diploma with the Society of Cosmetic Scientists. This is a distance learning course and can be done at your own pace, alongside other commitments.
Martin Adams: Strategic development and management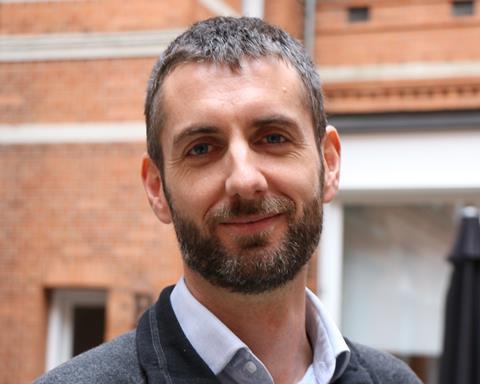 Stepping away from the lab, communicating the latest environmental research is essential to ensure effective policies can be made.
Martin Adams runs the Health and Sustainable resources programme at the European Environment Agency (EEA). The EEA is at the interface of science and policy making. As Adams explains, 'we're not making policy, that's the job of colleagues down in Brussels, but we support them with the evidence needed to inform good policy making and decision making'. The EEA provides independent information to support those developing policy. 'It's rewarding when you see that the report you've published has really made a difference,' says Adams.
Adams' typical day 'involves some management issues and often talking with colleagues about the knowledge that we're preparing for next year'. The EEA runs networks of national experts so Adams is also working on 'how we best engage with them, how we're adding value to our member countries, and the type of projects we want to work together on'.
The role of chemicals is intrinsic to the environment and sustainable development. Adams describes the shift taking place to develop upstream management of chemicals, which are 'safe and sustainable by design'. This means 'making sure that the chemicals we produce are safe and the breakdown products are also safe'.
The EEA collaborates with other EU institutions on different initiatives, for example The European Green Deal which includes a new chemical strategy. As part of this, Adams explains that they are working 'to develop a whole monitoring framework of indicators for [chemicals]. Everything from new indicators around chemical production, to the impacts that chemicals have when they're ending up in the environment.'
'I'm always really grateful to have a really solid background in chemistry,' says Adams. 'I was always personally interested in the more applied side of chemistry. I then [after a postdoc] went into consultancy, and this is where I got into this policy side.'
Working in policy is not about developing in-depth knowledge in a niche area, as one would in research, but working across multiple areas. 'You need to be able to translate your work across different peer group audiences, whether it's industry, to NGOs, or to policymakers,' explains Adams. 'Having an ability to synthesise and communicate information succinctly is a really key skill.'
Natalie O'Neil: Director of higher education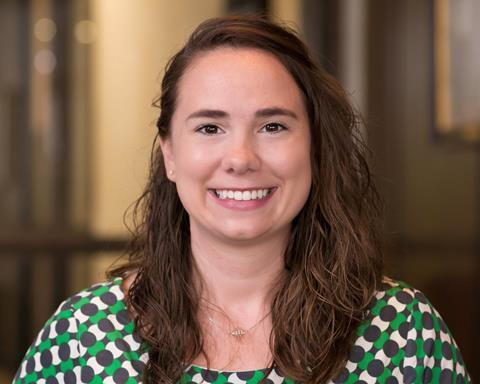 The next generation of chemists will have to face global challenges, so incorporating green chemistry into education is increasingly important.
Natalie O'Neil is the director of higher education at Beyond Benign, a nonprofit organisation that runs workshops and courses to help educators to teach green chemistry, and also provides an open access green chemistry curriculum aimed at different age groups. 'We really see ourselves as the facilitators of bringing the community together,' adds O'Neil.
O'Neil worked as an assistant professor before joining Beyond Benign. Her current role involves 'fostering a green chemistry community in higher ed, determining where we're heading, [asking] what is the resource gap that we need to fill? What am I hearing from the community in terms of their needs?' O'Neil works with academics to recruit universities for The Green Chemistry Commitment programme, which supports colleges and universities as they implement green chemistry theory and practises into their courses.
'There's still that academic piece of my job for sure,' says O'Neil, 'like conference presentations and submitting symposiums and abstracts.' However, 'the science communication part of it is a little bit different from what I would do in an academic setting,' which includes sharing inspiring stories and connecting researchers from around the world.
As a graduate student O'Neil wanted to incorporate sustainability in her lab practise, as she was already doing outside of the lab, and came across the book Green Chemistry: Theory and Practice. 'I read it in one day!' says O'Neil, 'it was just like a light bulb went on'. O'Neil recommends the book, which outlines 12 principles of green chemistry, to anyone interested in sustainability.
O'Neil also joined the Network of Early Career Sustainable Scientists and Engineers (Nesse). Early career researchers were 'sharing what they knew about green chemistry, sustainable chemistry, anything in the sustainable science realm,' explains O'Neil. Getting experiences outside of labs, like participating in Nesse, is important for picking up on your interests outside of your research and developing soft skills. O'Neil adds that 'science communication is something that I wish I had done earlier in graduate school,' and did a science communication fellowship as part of the Cutting Edge Science Series with Environmental Health News.
Networking and speaking to people about their jobs can provide insight into what area you might be interested in, and what to search for when it's time to job hunt. O'Neil recommends finding the chemistry community online to see what is happening in the sustainability world: '[Twitter] is an amazing resource, and open access for everyone to see those opportunities that may not make it onto larger platforms.'
Sustainability may not be highlighted in job descriptions but that doesn't mean it's not happening, says O'Neil. Or if it isn't happening, ask around and get together with likeminded people and work towards implementing green practises: 'this is something you could go and kickstart!'