Big pharma's outsourcing is key to predicted success for a growing UK contract research organisation, reports Emma Davies
Big pharma's outsourcing is key to predicted success for a growing UK contract research organisation, reports Emma Davies
Amid the torrent of negative business news that make insolvency and redundancy seem the norm, the UK's contract chemistry research industry is positively glowing with health, offering a positive future for chemists. One UK contract research organisation (CRO) that is confidently predicting rapid expansion in 2009 is Sygnature, which provides medicinal chemistry services to the pharmaceutical sector.
When Nottingham-based Sygnature was set up in 2004 its staff consisted solely of the CEO, a finance director, and four chemists. In August 2008 Sygnature, which is financially self-supporting, moved into new labs in Nottingham's BioCity; it now has 30 staff, most of whom are PhD chemists.
'It's a very chemistry focused company, which we see as one of our strengths,' explains Simon Hirst, Sygnature's CEO. The company is reaping the benefits of a continued growth in outsourcing by big pharma. 'It's a competitive area but we're expecting strong growth,' he adds.
Expansion phase
Last year Sygnature took on 14 chemists and this month plans to begin a new expansion phase. This includes taking on up to 14 chemists in 2009, most of whom will have PhDs and some pharma experience. 'It's a good time for a CRO to recruit - there are a lot of good chemists around,' says Hirst.
Sygnature's main focus is organic synthetic chemistry. 'Sygnature can handle projects ranging from quite small contract synthesis to complex medicinal chemistry programmes involving other CROs,' says Hirst. Most of the work is in the optimisation and in the hit-to-lead areas - where analogues of chemical hits are synthesised to improve key properties such as potency. Sygnature also offers services at the very start of a project, providing lead generation chemical libraries. The company has a particular interest in developing flow chemistry applications, in a move away from batch chemical production. Flow chemistry has a large fan base in industry, offering very small reaction volumes and providing continuous flow. Scaling up doesn't require any change to reaction conditions.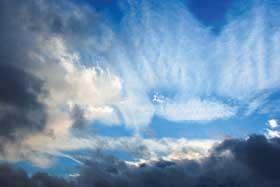 Hirst has experience in both big pharma and biotechnology, and before setting up Sygnature had frequently dealt with outsourcing projects. 'Outsourcing wasn't that great an experience,' he recalls. He was determined that Sygnature would be different. 'We focus on making sure that communication is really good - giving clients direct access to data and frequent meetings - and that we are transparent. We also put a lot of emphasis on very high quality science,' says Hirst.
To provide this high quality, Sygnature has a rigorous recruitment process. 'We check out people's theoretical knowledge very thoroughly. It's very time-consuming but it's worth the effort because you end up with a very strong scientific team,' explains Hirst.
Hirst still loves the chemistry. 'I delegate most of the responsibility for chemistry away but I still sit in the chemistry meetings and I still get a huge buzz out of solving synthetic problems myself and being involved with solutions.'
Working for a CRO has the benefit that you rarely work on a project long enough to tire of it. 'We see a lot more variety of projects than perhaps people would see in big pharma,' says Hirst. Projects typically last for nine months but some programmes have been going for up to three years. 'You see a lot of different targets and a lot of different approaches to drug discovery,' Hirst adds.
Fresh air
Alpa Patel recently joined Sygnature from Chroma Therapeutics in Abingdon, UK, and agrees that his work at Sygnature is a lot more varied. 'There are opportunities to work on libraries, hit-to-lead chemistry as well as medicinal chemistry targets. For a small company we have quite a range of technology, such as flow kits, to be able to perform such varied chemistry,' he says.
Stephanie Gilmer joined Sygnature from 3M. 'Working for Sygnature couldn't be more a breath of fresh air compared to my last job,' she enthuses. 'I think that Sygnature has a more relaxed atmosphere than 3M. As chemists we are trusted to do the work we're given and are quite autonomous in how we organise and investigate that work.'
These positive comments are reflected in Sygnature's staff turnover, which is 'very low' says Hirst. There are some obvious disadvantages to working for a small company - the pay is generally lower and benefits such as cheap gym membership are rare. 'But this doesn't mean that the company scrimps on important things like lab equipment. Overall I'm very glad I made the switch to Sygnature,' says Gilmer.
Emma Davies is a freelance writer based in Bishop's Stortford, UK