Five tips on picking your path to a PhD
Deciding to embark on a PhD is a big decision – and one of the biggest choices is who you want to work under. So what are the most important things to consider when searching for your perfect post?
We spoke to three experts, each with a different perspective on the PhD experience. Thomas Bennett leads the hybrid materials group at the University of Cambridge, UK; Jessica Clavadetscher has recently completed a PhD in medicinal chemistry at the University of Edinburgh, UK, and Mark Bennett is head of content at FindaPhD.com. Here's what they said.
Find a topic you love
With most PhD programmes in the UK taking at least three years to complete, it is vital you are interested in your research topic. 'In the end it's only you and your project so you need to be enthusiastic,' says Jessica.
'Put some time aside to research your research,' adds Mark. 'There are a huge number of opportunities out there, some more flexible, some very specific.' Once you have identified which areas interest you, search sites such as jobs.ac.uk, findaphd.com and university pages for advertised openings. Speculative applications are also a possibility – try asking your lecturers or supervisor if they can suggest groups working in an area of interest.
With the academic year beginning in October, the best time to apply is usually November to December of the preceding year. However, there will be positions available after this time too.
When you've made your decision and got through to interview be sure to find out as much about the project as possible. Is there a detailed plan for your project or just an initial idea?
Your supervisor is key
'For me the topic and supervisor should go hand in hand,' says Thomas. 'You're spending three or four years with this person so your working relationship is going to have to be great.'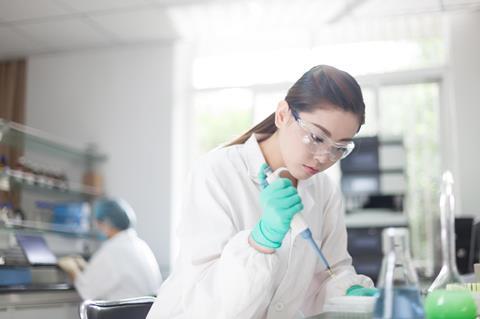 But how can you find out if a supervisor is right for you? Ask around, says Thomas: 'One of the things I tell PhD students is that they should ask anybody they know for their opinion about me and my reputation – whether it's good or bad.'
'It's a people thing,' says Mark. 'Different supervisors have different styles of working.' Look up your potential supervisor's staff page to see if they have supervised many students before. If you're able, ask current PhD students what their relationship with the academic is like. Another handy tip is to look at thesis acknowledgments – they can often provide clues as to key character traits.
Use your interview as a way to get to know your supervisor better. Ask about the availability of their time. 'There are advantages and disadvantages to different supervisors at different career levels,' says Thomas. 'If the supervisor isn't going to be available as much, is there someone else with the same expertise who could help?'
Think about your colleagues
'For me the people in the group were really important,' Jessica says. 'It is a hard thing to do a PhD, so it's important to have support.'
While a short lab tour might not the best situation to determine whether you'll be lifelong friends with your future colleagues, it might be worth thinking of some questions that can determine whether you'll have things in common. For example if you are new to the city or country you might prefer a group that socialises together.
Consider their research. 'Are they helpful, motivated? Are they working in aligned areas?' says Thomas. 'That's important, because what you want is people who are not in direct competition with you, but people who are going to help support you and really get the best out of working with you.'
Other things to consider might be the size of the group. Are there postdocs available for mentoring opportunities? 'We had a large group so it was easy to find friends,' Jessica says.
She also suggests asking what times group meetings are, as times and days – Friday evenings, for example – can give a good insight into the research culture.
Ask the right questions
While it may not be the reason you decide to do a PhD, it is important to be aware of how well equipped you will be during your studies. Does your funding include money for travel and equipment, on top of covering tuition fees and the national stipend? Collaborations or access to expertise, other than your supervisor, are also a consideration. 'My professor had ties to spin-outs and companies and the hospital as well, which I liked,' says Jessica.
Whether a project is funded by industry can also make a difference. While there are a number of advantages to being funded by industry – it could offer a route to an industrial position – it might come with certain restrictions when it comes to publishing. Make sure you are aware of and happy with these.
Like the location
From campus to city universities, every institution has a different style. You might prefer to live in a big town or be nearer the countryside. Make the most of your interview to get to know the area – it's a place you could end up living for a while.
And be careful of rankings. 'The overall results are less important that the things they measure,' says Mark. Ultimately, our experts agreed you should make your decision based on the project and supervisor – not the university.