Why the Bay Area could be a golden gateway to a new job
Where is it?
The San Francisco Bay Area is in Northern California, US. It encompasses the wine country of the Napa and Sonoma vallies, as well as Silicon Valley, home to many of the world's biggest high-tech companies. More than 7.5 million people live in the area in cities such as San Francisco, San Jose and Oakland.
Why move here?
With an unemployment rate of about 3.6% – lower than the US average of about 4.7% – the Bay Area has a vibrant and healthy job market. In fact, the number of job openings in the region has grown roughly 13% year over year, according to Scott Dobroski, a trends analyst at the career website Glassdoor.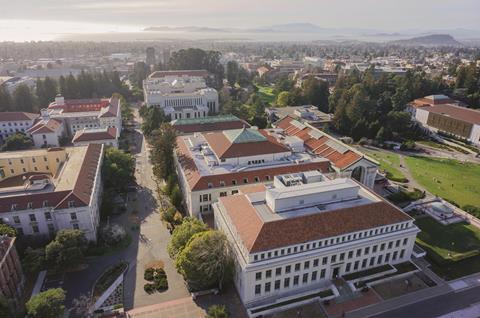 The big research universities in the area are the University of California at San Francisco (UCSF), the University of California at Berkeley, and Stanford University. In addition, four US Department of Energy national labs are located in the region: the Stanford-operated SLAC National Accelerator Laboratory, Lawrence Berkeley National Lab and Lawrence Livermore National Lab, where a branch of the Sandia National Lab is nested. Pharma and biotech giants headquartered in area include Genetech, Roche and Gilead. San Francisco's Mission Bay neighbourhood is known as the premier biotech hub.
For chemists, and anyone looking for a job, the Bay Area is an especially amazing hotbed right now

Scott Dobrowski, career trends analyst at Glassdoor
What's the downside?
Living costs have skyrocketed. The median home price in the greater Bay Area was about $766,000 (£629,520) in 2015, which dwarfed the US average of $248,000, according to the Bayarea Council Economic Institute. Data from CoreLogic indicate that, as of August 2016, the median home sale price was up 5.2% from the previous year.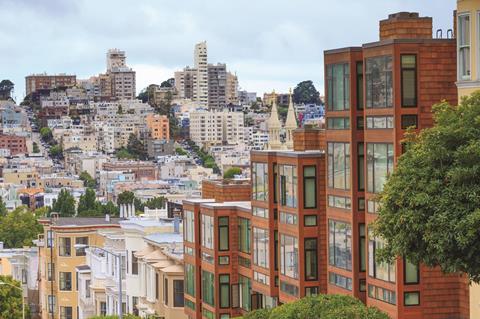 At the same time, the local consumer price index, which reflects general spending for a family, has risen more than 78% in the Bay Area since 2000. Meanwhile, median household income in the region only rose 42% during the same period. The cost of renting is also outlandish, with 13 Bay area cities earning spots on the list of the 20 US metro areas with the highest rent prices.
Congestion is another a significant problem. Coming out of the recession, more folks have been drawn to the Bay Area because of the employment opportunities. The roads and the trains are getting more crowded. It has become harder to get to work, and increasingly difficult to find housing near work. Commutes are getting longer, and pollution from vehicle emissions is a problem. Data from the American Lung Association show that Bay Area air is some of the worst in the nation, ranking eight for short-term particle pollution and seventh for annual particle pollution.
How much will I earn?
In terms of US metro areas with the highest employment and wages for chemists, the Bay area holds four of the top 10 slots, including the number one spot of San Raphael in the North Bay. In fact, San Francisco has one of the highest concentrations of chemists of any metropolitan area, and the highest average wage for chemists – a staggering $127,000 in a year, Kallerman says. He adds that the annual mean wage in the region is in the $60,000 to $70,000 range, which is also significantly higher than average.
The innovation ecosystem that happens here is a huge draw, there are awesome companies to work for

Patrick Kallerman, research manager at the Bay Area Council Economic Institute
What else do I need to know?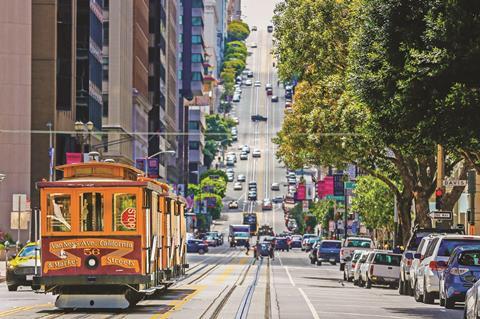 While it's easy to dismiss the Bay Area as a place that is now prohibitively expensive, where the best and brightest of the younger generation no longer come. However, hundreds of thousands of people still live and work there every day, so certainly it can be done. In fact, overall job growth in region was 2.7% from November 2015 to November 2016, compared to 2.3% across all of California and 1.6% nationwide. Further, job satisfaction data indicate that people working in the Bay Area are generally more satisfied than average in their jobs. Surveys indicate that this in part because they have a good work-life balance and are satisfied with career advancement opportunities.
The Bay Area is also a prestigious and exciting place to work. For example, Berkeley Lab is credited with discovering 16 elements. There are also an impressive number of Nobel laureates from local institutions. Currently, 20 laureates work at Stanford, of which five received the award for chemistry, there are more than 22 at UC-Berkeley, of which seven are for chemistry, and a handful of Nobel winners are located at UCSF.
Where should I go?
About half a dozen beautiful US national parks, including Yosemite, are just a few hours' drive away. The desert, mountains and beach are also all within a two or three hour radius. In addition, there are many top-tier museums like the San Francisco Museum of Modern Art, now one of the largest in the world dedicated to modern and contemporary art.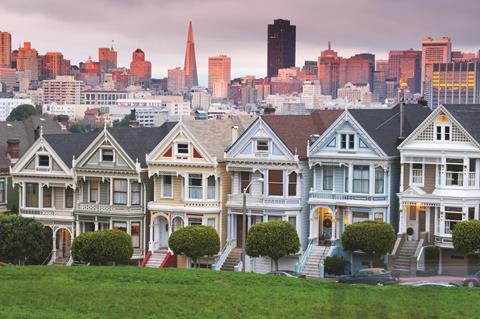 For science geeks, tours are available of historic research institutions like Berkeley National Lab and Stanford, where major scientific breakthroughs have taken place. Also of interest is the California Academy of Sciences, a self-proclaimed aquarium, planetarium, and natural history museum 'all under one living roof'.