Run away to a new job on the Emerald Isle
Where is it?
The Republic of Ireland (also known as Éire) sits in Europe, just west of the UK. The country occupies the majority of the island of Ireland, bar Northern Ireland in its north-eastern corner, which is part of the UK. It has a population of 4.75 million, with roughly a third calling the capital city, Dublin, home.
Known as the Emerald Isle, Ireland is full of lush, green pastures, wild coastlines and beautiful bays. Irish (Gaelic) is the first official language of Ireland, but in reality most people speak English.
Why move here?
Brexit. Ireland looks set to benefit from the UK's decision to leave the EU, with several British companies considering moving operations there, thanks especially to its famously low corporate tax rate of 12.5%.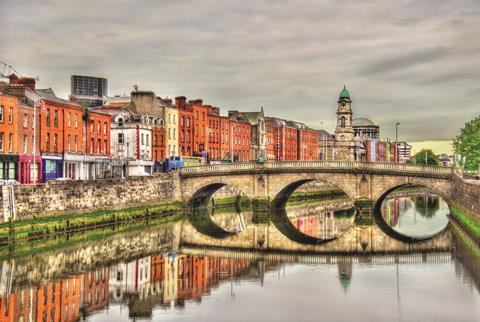 Ireland hosts nine of the world's top 10 pharmaceutical companies, including Pfizer, Roche, Bristol-Myers Squibb and Gilead. Over the past two decades the number of biopharma companies in Ireland has jumped from about 50 to over 300, and many are expanding. In October 2017, both Johnson & Johnson and Regeneron Pharmaceuticals announced significant Irish site expansions. Regeneron plans to create 300 new jobs in Limerick as part of a $100m (£76m) extension of the company's campus there, which is one of the largest biologic production operations in the world.
Competition for academic jobs is strong but given the huge pharma, chemicals and medical devices sectors in Ireland there tend to be plenty of vacancies for chemists, particularly those skilled in analytical/bioananalytical chemistry, but also R&D and food technology.
The Irish are easy-going and friendly, and the country is famous for its warm welcome: expect live music, great food and plenty to drink.
What's the downside?
Finding somewhere to live in Dublin is tricky. Natural population growth combined with migration means the housing supply just cannot keep up with demand. As a result, property prices are sky high. Cork, however, is where many of the pharmaceutical jobs are and the housing situation here is much better – although the city's public transport is renowned for being very unreliable.
Also, don't move to Ireland for the weather: while generally mild, it's erratic. 'You can see every season in a day' is a typical Irish saying, so keep a jacket handy at all times.
How much will I earn?
Payscale says the average annual wage for a research scientist in Ireland is €41,323 (£37,000). Women workers in Ireland get among the longest periods of maternity leave and paid maternity leave in Europe. However, the legally-mandated minimum amount they get paid during that period falls below 66% of normal earnings, and places Ireland at the bottom of the European league table.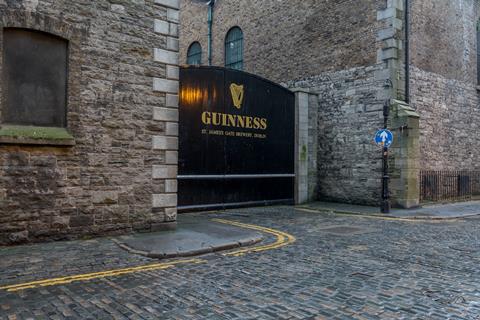 Food, childcare, fuel and accommodation in Ireland is expensive. The monthly rent on a studio flat is about €1,000 in Dublin, €860 in Cork and €560 in Limerick. You can easily spend over €6 on a pint of Guinness alongside the tourists in Dublin's Temple Bar neighbourhood. For a cheaper (and more authentic) experience, head to L. Mulligan Grocer in Dublin's Stoneybatter area.
What else do I need to know?
As a member of the European Union, Ireland does not require EU citizens to hold a visa to enter the country. Immigrants from outside of the European Economic Area need a visa to visit, work or study in Ireland and those with the skills and expertise needed by the Irish economy should get a visa with ease.
Private health insurance is optional but many consider it necessary.
Where should I go?
Dublin is a good place to start. The city is compact and there is a variety of things to do: watch a Gaelic football match at Croke Park, shop till you drop at Avoca or learn how to pour the perfect pint of stout at the Guinness Storehouse. If you head to Cork, visit the Cork Butter Museum, which is spreading the fascinating story of the region's dairy industry, then pick up some fresh produce at the English market – one of the world's oldest municipal markets.
Dublin is a vibrant city with great music venues, restaurants and museums. And within an hour's drive you can be climbing a mountain or walking a beach

Grainne Hargaden, organic chemistry lecturer at Dublin Institute of Technology
Out of the cities, Ireland's beautiful landscapes are sure to capture your heart. Drive the Ring of Kerry, a 111-mile loop around the Inveragh Peninsula on Ireland's south-west coast. It's got mountain passes, charming villages, castle ruins and dramatic views across the Atlantic.

Jennifer Newton is the RSC content editor. She joined the Royal Society of Chemistry in September 2008, collecting over 4 years of experience in journals publishing, before moving to Chemistry World in April of 2013.
View full profile