The University of York's green chemistry master's educates on all angles, from legislation to commercialisation, as Emma Davies finds out
Katie Privett recalls with pride the year she spent studying for an MSc in green chemistry and sustainable industrial technology at the UK's University of York. 'The greener methods being taught in centres like York can make a more sustainable chemical industry for our future,' she says.
The course eventually led Privett to her job as the Green Chemistry Network's coordinator on food waste, but she was first attracted to the master's on hearing a lecture from the course's director, James Clark. 'The lecture showed me the next step I'd been looking for – a way to use the holistic environmental expertise I'd developed during my undergraduate course to advance an industry that is often portrayed as polluting and dangerous, despite its vital role in modern society,' she recalls.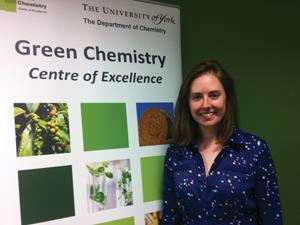 Clean chemistry
Accredited by the Royal Society of Chemistry, the course is delivered through a combination of lectures, workshops and seminars. A core team delivers the course, aided by outside experts, to equip students with the necessary skills in green chemistry and green chemical technology for a range of careers.
For Privett, the best part of the course was a public engagement module. 'I relished the opportunity to communicate the innovative chemistry being performed by green chemists at York and further afield. It's brilliant to help people see that "chemistry" doesn't have to be a dirty word,' she says.
The course has evolved a great deal since it began in 2001, says Clark. 'We have seen significant changes to the profile of the students, who now come from all over the world,' he says. The original students tended to have first degrees in chemistry whereas today's students have a 'much wider spectrum of backgrounds', Clark continues. 'They have to have chemical science-related degrees but they can be from all sorts of courses, from chemical engineering to environmental science.'
It's great to help people see that chemistry isn't a dirty word
The course content has also evolved over the years. For example, one module looks at 'how to take a bright idea through to commercial application', explains Clark. Students create an imaginary company, take a green chemistry idea and build up a business plan. The module also covers policy and legislation, with lawyers brought in to teach students about current 'hot' areas such as the Reach (registration, evaluation, authorisation and restriction of chemicals) regulation.
The course is particularly strong on biorenewables, and also covers growing concerns about the scarcity of elements. Solvents are also key, 'reflecting what we see in the markets', adds Clark. 'Reach is putting solvents under a lot of pressure. How do you design a solvent that will do the job you want it to do but which is also going to be safe to work with and so on? We make students aware of the need for a real, practical solution.' The course also reflects the drive for greener pharmaceuticals, says Clark, with workshops on how to make a complicated multi-step synthesis greener for example.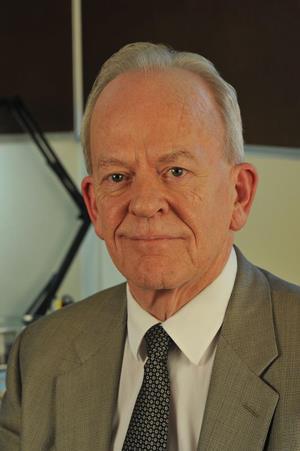 Students are also taught how to measure 'greenness'. 'There is a need to make sure a process has been properly assessed and that it is genuinely greener than what was previously used. These are very important tools for the students to have,' says Clark.
Embracing industry
The course has strong links to industry, and in the second half of the course, students conduct a six month research project with industrial partners or other organisations.
The course is now housed in the Green Chemistry Centre of Excellence (GCCE), which recently moved into a gleaming new building – 'a much more flexible space', according to Clark. The centre is regularly used by industry and has an industrial engagement facility area, which helps to provide research projects that link with industry. Typical projects may be investigating a step in a new drug synthesis that the GCCE is working on or alternative solvent work. 'The students work in an industry-intense environment,' Clark adds.
Mike Lancaster from the Chemical Industries Association helped set up the original course and gave lectures until earlier this year. He suggests that one of the course's strengths lies is the way it educates students on 'real problems facing industry, issues such as the Reach regulation, energy and alternative feedstocks. The issues really come out in this course, which is unique.'