A pay cut might be on the cards, but the country has a lot to offer
Where is it?
The most westerly country in Europe, Portugal sits at the end of the Iberian peninsula, bordering Spain and the Atlantic Ocean (although, given its location, it is considered to have a Mediterranean climate). The republic is home to around 10 million people – including the Atlantic islands of the Azores and Madeira – with most living in capital Lisbon or northern powerhouse Porto.
Why move here?
Slow-paced culture, outstanding food and gorgeous beaches. Portugal also scores highly for having a stable democracy, some of the best civic freedoms – including LGBT rights – in the world and a world class road network.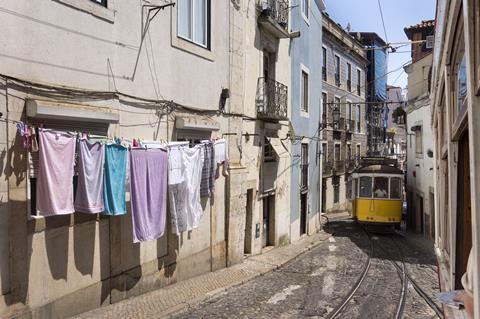 But if that isn't enough, it's also worth knowing Portugal's chemical industry is on the rise. In 2008 exports were worth about €3.6 billion (£3.2 million); in 2016, the latest year with figures, this had increased to €6.5 billion. Around 800 chemical companies directly employ more than 12,000 people. Jobs are located in Lisbon, as well as around Estarreja in the north (which accounts for 10% of the country's chemical industry), which specialises in methylene diphenyl diisocyanate (MDI), and the petrochemical hub at Sines (about 20% of the industry) in the south.
Academically, Portugal's top universities for science are the University of Porto, as well as the University of Lisbon and the New University of Lisbon – usually just referred to as Nova – which boasts specialised the specialised António Xavier Institute of Chemical and Biological Technology.
What's the downside?
Barriers – mainly of the language and bureaucratic kind. Portuguese bureaucracy requires patience and anyone expecting to be able to fast-track an application is going to be in for a surprise. As for the language, Portuguese is renowned as difficult to learn, particularly as it only superficially has similarities with Spanish.
First jobs aren't easy to come by. According to the latest Employment Survey of European Chemists, Portugal has the second worst employment prospects for recent graduates in Europe, with only 60% finding a job immediately after finishing university.
How much will I earn?
Not a lot; according to Glassdoor salaries for chemists in Portugal are low compared with the rest of Europe, at around €28,000 a year, while SalaryExpert puts an organic chemist's wage at a meagre €21,000. While the cost of living can be lower (a three bedroom house can be around €700 per month), this still means that most new arrivals will have to take a pay cut if they want to settle.
What else do I need to know?
Unabashedly liberal, Portugal decriminalised all common drugs in 2001, making possession of small amounts of cannabis, cocaine and heroin legal – and for misuse to be seen as a medical issue rather than a criminal one.
Portugal is a member of the European Union, so scientists within the EU have free movement and the right to settle in the country.
Where should I go?
Portugal is one of the great wine-making countries of the world, so for food and drink fans a trip to the Douro valley, a world heritage site and home to the fortified sweet wine that gives the country its name: port. Sun-seekers should head to the Algarve, Portugal's southern coastline, which includes both beautiful beaches and stunning vistas such as the cliffs at Cape St. Vincent.
History fans should head to Lisbon, where Portugal's former status as a colonial power has led to magnificent castles, monasteries and palaces. This includes Belém tower, which was built in the 16th century to guard the river Tagus and is now listed as one of the 'seven wonders of Portugal'. Lisbon's food market is also a must-visit, especially to enjoy the local pastel de nata custard tarts.