The DNA repair doyen on red wine, protests and what killed the Neanderthals
Tomas Lindahl is a British chemist specialising in cancer research. In 2015, he was awarded the Nobel prize in chemistry for his work on the mechanism of DNA repair. He was speaking to Kit Chapman at the 2017 Nobel laureate meeting in Lindau, Germany.
I drink half a bottle of red wine every day and have done so for 50 years. Is drinking a little wine dangerous? There's differing opinions. Some say it's good, some say it's bad for you, and I think as long as you don't increase consumption it is something I'd accept.
I love jazz, and I listen to it a lot. I used to play, but recently not so much. I play classical music by myself; with jazz you have to play as part of a band.
I think it's important for scientists to have interests outside of science. One thing you have to do in science is try to think a little differently from everybody else; if you do the same thing it's unlikely you'll do anything important.
Some of the things you work on will turn out to be wrong. And that's an important thing in science: when you have a favourite idea, knowing when to give up and go 'OK, I was wrong'. On the other hand, you shouldn't give up too easily. If you get a result that doesn't make sense you have to find out why. Nature then points you in a new direction.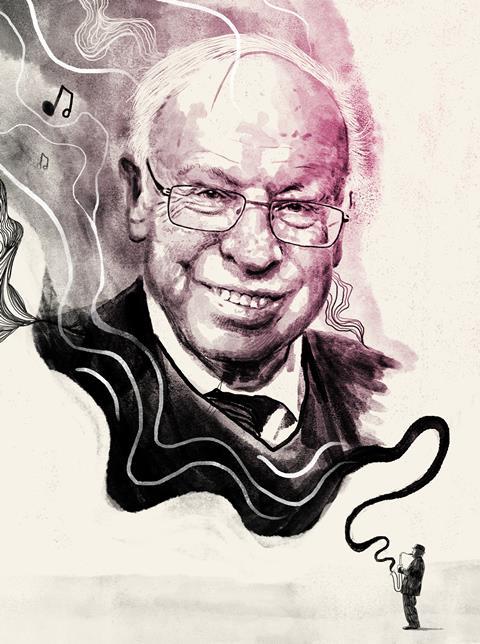 Scientists should be involved in politics, especially today with some of the recent developments. I don't like the new US government with President Trump because he believes stupid things like vaccines are dangerous. I don't like Brexit and the idea of removing Britain from the rest of Europe. I'm very strongly opposed to it, but I can't spend all my time walking around with a protest sign; if I was a full time protester I couldn't get anything else done.
It's important to read. Exactly what you read is an individual choice, but it's good to read at least a bit about the history of science and how concepts develop. There are some excellent books recently for laypeople on what cancer is and its possible cures.
I used to do long distance running. I don't any more, but until recently I did take long hikes and walks. I think it's a good thing that people keep mobile instead of just sitting in their cars or at their desks.
I work in an area, DNA repair, that has become increasingly important. When I started 30–40 years ago it wasn't highly regarded and it's really taken off. Many people said since there were Nobel prizes for DNA replication, transcription, recombination and so on it was surprising there hadn't been one for DNA repair. They were probably aware of those feelings in Stockholm. I thought a Nobel prize was around the corner, but there are 5–10 excellent scientists in the field. Perhaps I was lucky I was one of the three who were awarded; there are a couple of people who were probably very disappointed.
I think studies on ancient DNA are really exciting. It was a terrible topic until 10 years ago. There were studies done, but not by professional scientists. They didn't know chemistry at all and just tried to amplify the bones of dinosaurs. It's not a good experiment: DNA doesn't survive that long! We can learn a lot from Neanderthal DNA, however. They were closer to us than any monkey or ape that exists now. I wonder if man was aggressive and saw them as competitive and got rid of them, or if a human disease went and killed them, like when Europeans came to North America with small pox.
The biggest threat to science is loss of funding. The new American administration wants to severely cut back on funding for basic scientific research. That will hurt science because we're already doing as much as we can when we review grant proposals to select the best. On the whole, people do as well as they can; it's not easy to tell people to be more stringent as it's very difficult to say how important work will be five years from now. You have to trust your instincts. But if there is less funding for science, there will be less progress.
Tomas Lindahl is a British chemist specialising in cancer research. In 2015, he was awarded the Nobel prize in chemistry for his work on the mechanism of DNA repair. He was speaking to Kit Chapman at the 2017 Nobel laureate meeting in Lindau, Germany