The positive link between vitamins and immunity may not be new, but the Covid-19 pandemic has made this one of the hottest topics for 2021. With consumer demand for immune-strengthening products on the rise, Carole Bingley and Rachel Reid discuss the importance of stability for manufacturers that want to successfully capitalise on this opportunity.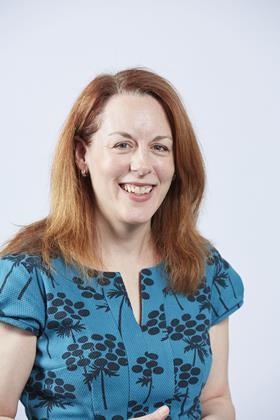 While all vitamins are known to be important for human health, vitamin C is arguably the most closely associated with immunity - particularly in the form of supplements or orange juice, which are often consumed to reduce the severity of a cold.
However, this position has recently been challenged to some extent, following widespread media reports highlighting the potential of vitamin D to reduce susceptibility to Covid-19. Although there is currently limited clinical evidence to support this claim, the move by the UK government to offer free Vitamin D supplements to 2.5 million vulnerable people in England this winter has now firmly established this connection in the minds of many consumers.
Beyond these two leading lights, there are a number of other vitamins that also play an important role in immunity. Vitamins A, B6 and B12 all support vital biochemical reactions in the immune system and help to maintain its healthy function and response. Importantly, these are the only vitamins to have received a positive opinion from the European Food Safety Authority (EFSA) in the context of immunity and qualified for the EU-authorised nutrition and health claim 'Contributes to the normal function of the immune system.'
every approved product claim is based on sound scientific data, rather than misleading marketing jargon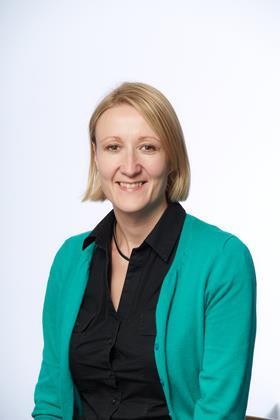 Crucially, for manufacturers keen to use this on-pack platform to communicate the benefits of fortified products, the official wording does not allow for any inflated references. Terms such as 'boosting' or 'enhancing' the immune system are strictly off limits. This is an important distinction and reflects the purpose of what is a highly rigorous regulatory process; where every approved product claim is based on sound scientific data, rather than misleading marketing jargon and so seeks to reassure the consumer of its credibility.
Of course, using this claim is subject to strict criteria. Not least, the provision of data to confirm that the specified vitamins are present at the required levels throughout the product's shelf life. This is a challenging area. Vitamins are a diverse group of chemicals to begin with - and that's before you factor in the many different elements that are known to affect their stability.
Stability issues
Light, temperature, oxidation, humidity, pH and time can all have an impact on whether vitamins survive in a product up to the 'use by' date. So too can the presence of certain ingredients, such as iron and other compounds with antioxidant properties, which can act as catalysts. And it's important to note that not all vitamins react in the same way. For example, vitamin C is affected by oxidation but not light, whereas B vitamins are highly sensitive to light.
Understanding the chemical structure of vitamins and matching the right form to the chosen food matrix is also essential. Using vitamin D in a soft drink formulation is a case in point. As a fat-soluble vitamin, it needs to be used in coated or encapsulated form in this application, to aid solubility, otherwise it will compromise the appearance and mouthfeel of the finished product, making it unacceptable for consumers.
understanding exactly how different conditions influence vitamin stability is essential for those manufacturers seeking to substantiate the nutrition and health claim
Equally influential to stability are the physical characteristics of the vitamins such as differences in surface area. Granular forms are exposed to less oxidation compared with fine powders and are therefore more stable over a given period of time.
And last but by no means least, the packaging design can also affect stability. In practical terms this means that a product containing light-sensitive ingredients will have a longer shelf life in an opaque bottle, while reducing headspace air, or gas flushing, will benefit ingredients that are sensitive to oxidation.
Given the complexity of the issue, understanding exactly how different conditions influence vitamin stability is essential for those manufacturers seeking to substantiate the nutrition and health claim. That's why the best way is to integrate stability studies into the product development process from the beginning.
Stability studies
Shelf life is commonly measured by two different stability testing procedures: real-time studies and accelerated studies. In a real-time study, a product is stored under the recommended, 'normal' conditions for the entirety of its proposed shelf life. It's monitored throughout and tested at the end, unless it fails the vitamin specification level along the way. However, this can be a very time-consuming approach and may not always be viable. For ambient-stable products with long shelf lives, for example, commercial pressure means it is rarely feasible for a full shelf-life evaluation to have been completed prior to launch.
having robust analytical methods in place is vital […]. However, this is not a 'one size fits all' process
This is when an accelerated study comes into play. In these studies, the chemical, biochemical and microbiological changes that take place during shelf life are induced. By storing the product in elevated conditions of temperature, humidity, pH and so on, it is possible to assess degradation. This provides preliminary shelf-life data in a relatively short timeframe. This information can then be used to inform other aspects of the product development process.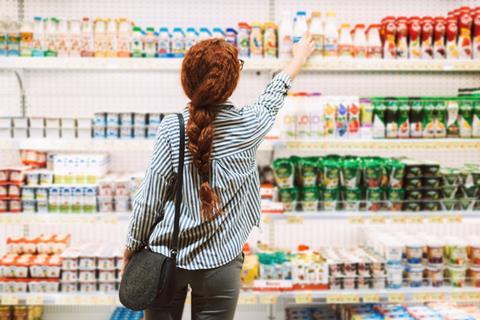 In both cases, having robust analytical methods in place is vital to ensure that the active ingredients are monitored accurately for the duration of the study. However, this is not a 'one size fits all' process. The parameters for each product must not only cover how the product is formulated, processed and packaged, but also how it is stored, distributed and ultimately consumed.
With this in mind, RSSL tailors its approach to the requirements of every product specification. Their extensive facilities mean that RSSL can create the appropriate controlled environment for individual products. They also offer a wide range of analytical techniques, including high pressure liquid chromatography (HPLC), which is currently the reference method for vitamin analysis, and liquid chromatography mass spectrometry (LC-MS) that also permits detection of product degradation that might otherwise go unnoticed. In addition - and equally important given the complexities involved - all these methods for assessing vitamin stability are properly evaluated and validated before being used.
Stability matters
Even from this brief overview, it is clear that the chemistry affecting the stability of vitamins is complex, and minor modifications to the formulation, packaging or storage of products can have a major impact. It's equally true that adjusting formulations to preserve the stability of vitamins can have an impact on other aspects of the product's taste, quality or safety, so there is never an easy route to product fortification.
What is certain, is that the chosen route must include stability studies. And it is sensible to include them as soon as possible; not only to reduce the time taken to launch a new product onto the market, but also avoid potential problems further down the line.
Carole Bingley is a senior technical specialist in food product development and Rachel Reid is the functional ingredients leader, both at Reading Scientific Services Ltd (RSSL).
About RSSL
Reading Scientific Services Limited (RSSL) is a contract research organisation (CRO). We lead the future of innovation in food and consumer products with our team of more than 300 research scientists and product developers. Our innovation and scientific expertise has helped our partners to develop and manufacture products that consumers love and trust in more than 50 markets across the globe. We take a collaborative, agile approach and work alongside our clients as a trusted partner, helping to bring ideas to life and deliver innovative solutions from product concept to pilot plant and full scale manufacture - whether you require short project-based support or fundamental research to assess and analyse wider market issues, RSSL will work with you to arrive at a consumer-winning solution that will put your brand at the forefront of the food industry. Find out more

Reading Scientific Services Ltd (RSSL) has been providing industry leading scientific and technical solutions for over 30 years to the global food (FMCG), pharmaceutical, healthcare and biopharmaceutical sectors.
View full profile
Welcome to the food science collection
1

2

3

Currently reading

Immunity trend puts vitamin fortification centre stage

4

5

6