Agreement settles about 75% of Roundup-related cases and resolves PCB and dicamba litigation
Bayer will pay more than $10 billion (£8 billion) primarily to settle about 95,000 lawsuits that claim the company's glyphosate-based herbicide Roundup caused plaintiffs' cancers.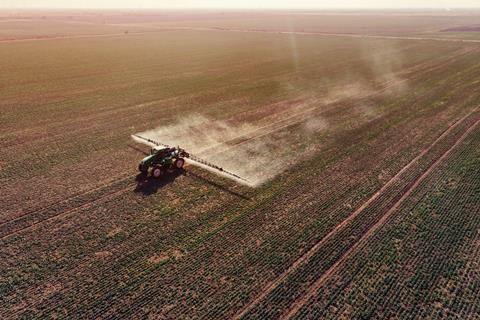 The agreement allocates between $8.8 billion and $9.6 billion to resolve about 75% of the current Roundup litigation involving around 125,000 claims against Bayer, which assumed liability for Monsanto's Roundup when it acquired the company in 2018.
A further $820 million will go towards lawsuits related to water contamination with polychlorinated biphenyls (PCBs). Monsanto produced PCBs until 1977, and the suits claim Bayer is now responsible for damages resulting from contamination in bodies of water across the US.
Finally, Bayer will pay about $400 million to settle ongoing legal action involving destruction caused to fields and farms when dicamba – another Monsanto product – drifted onto crops not engineered to resist it. The weedkiller attracted concern several years ago, when it became evident that it could spread from treated fields to nearby farms and wild vegetation and cause damage.
Dicamba plant abandoned
Meanwhile, in June, a US appeals court decision effectively banned dicamba in the US, after finding that the Environmental Protection Agency had 'substantially understated' and sometimes 'entirely failed to acknowledge' the risks related to the product's use.
Bayer has since abandoned plans to build a nearly $1 billion dicamba plant in Louisiana, US. The company said the move is unrelated to the court decision, instead citing global overcapacity for dicamba production.
Bayer plans to continue buying dicamba and producing its XtendiMax herbicide at another plant in Iowa.

Rebecca became the US Correspondent for Chemistry World in September 2014, based out of Washington, DC, after writing for the magazine on a freelance basis since 2007.
View full profile